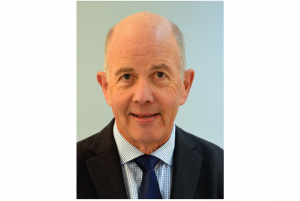 Dr. Graham Allaway has over 25 years of experience in corporate operations, business development and biopharmaceutical product development, including small molecules and biologics targeting viral, inflammatory, autoimmune diseases and cancer. He has held senior positions at several biopharma companies, including Progenics Pharmaceuticals, where he headed therapeutic research and development. He was founding CEO at Panacos Pharmaceuticals, which grew from a venture-backed start-up to a public company (NASDAQ:PANC) with a market cap of over $500 million. Allaway played a leading role in raising more than $125 million in private and public equity financing for Panacos. More recently, he was CEO of the Johns Hopkins startup Sonoval LLC.
Allaway earned his bachelor's degree in zoology from Oxford University and his Ph.D. in virology from London University. He was a visiting fellow and visiting associate at the National Institutes of Health before entering the biotechnology business. He has authored more than 40 scientific publications in molecular and cell biology, virology, drug discovery and drug development. He is an inventor on 16 issued and pending U.S. and international patents and has been awarded numerous grants, including 11 Small Business Innovative Research Grants from the National Institutes of Health.
In addition to being a Mentor-in-Residence, Allaway serves a "Site Miner" for the Maryland Innovation Initiative grant program and was formerly a member of the Maryland Enterprise Investment Fund Advisory Board.