Expand your career horizons as a JHTV fellow.
The JHTV Commercialization Academy is a highly competitive program that provides Johns Hopkins full-time students with exposure to the fields of commercialization and entrepreneurship through a two-year paid fellowship. Academic-year fellows work approximately 8-10 hours per week, with the option to work full-time over the summer. Fellows come from a variety of academic programs and share curiosity, team orientation, and an ability to understand complex and cutting-edge technologies.
JHTV Commercialization Fellows gain unique experience with day-to-day methods and career paths in technology development, as well as personal mentorship from seasoned commercialization professionals. Fellows work with JHTV staff and entrepreneurs to turn groundbreaking Johns Hopkins research into products that change and save lives and even transform entire industries.
Career Exploration
Discover the organizations JHTV fellows join after the Commercialization Academy program.
Inside the Academy
Get the inside story direct from our fellows about their experiences with the Commercialization Academy and meet our current fellows.
Application Information
Review program eligibility and learn how to apply to the Commercialization Academy.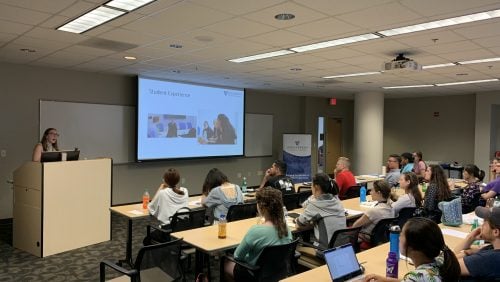 Contact Sam
Interested in becoming a fellow?
Sam Hopkins is an MBA graduate of the Johns Hopkins Carey Business School, where he studied Health Care and Entrepreneurship. He has contributed market research, operational assistance, and fundraising advice to the US Army Institute of Surgical Research and several Johns Hopkins technology-based startups.