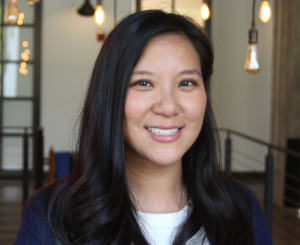 Kelliann Wachrathit-Kub, MSN, RAC Medical Devices, graduated from the Masters Entry into Nursing Program at The Johns Hopkins University School of Nursing in 2022 and will be working as a registered nurse in the Medical Intensive Care Unit at Washington Hospital Center in Washington, D.C. As a registered nurse, she strives to provide quality care for individual patients while obtaining an understanding of the clinical environment and patient experience to support development and adoption of medical technology in clinical practice.
Wachrathit-Kub came to nursing after obtaining a bachelor's degree in bioengineering from the University of Maryland, College Park, and working for a decade at the U.S. Food and Drug Administration (FDA), Center for Devices and Radiological Health (CDRH). During her time at the FDA, she conducted regulatory research on neural implants, reviewed pre-market submissions for neurological and physical medicine devices (e.g., 510(k)s, Investigational Device Exemptions, De Novos, Q-submissions), and coordinated analyses on emerging medical device safety issues. While doing this work, she appreciated the interdisciplinary perspectives that influence the design, development, investigation, and regulation of medical devices. She also became aware of the different challenges investigators and companies can face when developing and commercializing their devices.
Wachrathit-Kub previously served as a senior fellow in Johns Hopkins Technology Ventures' (JHTV) Commercialization Academy while completing her nursing degree to help researchers and innovators advance medical innovation and so she could learn more about earlier stages in development. As a senior fellow, she trained and supervised eight fellows in the evaluation of novel technologies reported to JHTV and provided key insights related to value proposition, applicable markets, and challenges/risks that guided commercialization strategy. She also assisted student entrepreneurs at FastForward U understand the basics of medical device regulation and develop their initial FDA regulatory strategies. She will continue to provide this support to students and early-stage companies as a JHTV mentor-in-residence.
With her budding clinical profession and past regulatory experience, Wachrathit-Kub aims to improve public health and medical product innovation by collaboratively bringing new, safe and effective products to patients and health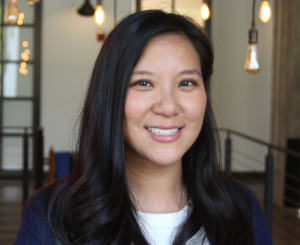 care providers.