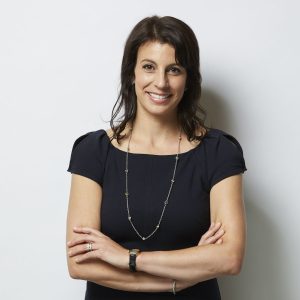 Melissa Fensterstock brings a unique mix of scientific and business acumen applicable at both the strategic and tactical levels. With a BA in Neuroscience from Johns Hopkins University,  MPhil in Bioscience Enterprise from Cambridge University, and a MBA from Harvard Business School, she develops and commercializes early-stage scientific innovations. 
Fensterstock is currently CEO of Landsdowne Labs, a spin out from MIT co-founded with Robert Langer. In her role as CEO, she transformed an academic concept to market-ready status that included executing a global partnership with one of the world's largest metal and mining companies, received a NSF grant, raised venture capital investment, and was involved with developing legislation around child-safety. Previously, she worked across the life science sector ranging from running corporate development for a small publicly traded biotechnology company, to consumer product CEO, to spinning out companies from Johns Hopkins University and Columbia University. 
Fensterstock is also an EIR at Material Impact, a venture fund building deep tech companies powered by material science. Material Impact is a champion of the bravest ideas for the future, building companies from the ground up that turn material science and deep tech innovation into products that solve enduring, large-scale, real-world problems. 
Fensterstock lives in Wilton, CT with her husband and two sons.