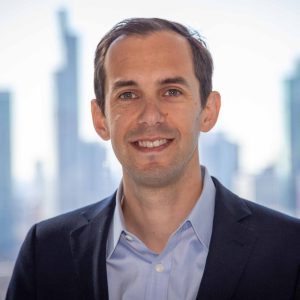 With diverse experience across the healthcare ecosystem, Rodrigues helps business leaders position their companies for future success. He leads competitive intelligence and market insights for Labcorp, which gives him a view into new innovations and potential disruptions across the healthcare industry. Rodrigues also has experience in key commercialization activities such as customer discovery interviews, market research, and market sizing, which are critical activities for early innovators to effectively design their products.
Previously, Rodrigues worked in payer organizations, including Optum and Health Care Services Corporation (HCSC), where he developed a perspective on how health care is financed, within the employer market. He brings direct experience in the qualities payers look for to bring digital health products to market, having led teams responsible for broad product portfolios, including disease management, prior authorization, and wellness solutions covering more than 8 million lives.
Rodrigues has an MBA from the Carey School of Business at Johns Hopkins and a bachelor's from UNC Chapel Hill. While studying at Carey, he worked with companies participating in Hexcite and iCorp, while also supporting MII applications. He lives with his family in Raleigh, NC.