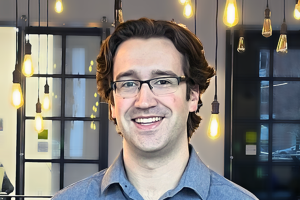 Jason Troutner is an entrepreneur and patented inventor who has been a founder and/or C-suite executive at three venture capital-backed healthcare startups. He is currently the co-founder and CTO of Teal Bio, an MIT spinout developing advanced reusable respiratory PPE for healthcare workers.
Prior to Teal Bio, Jason co-founded Cast21, a medical device company with products on the market across the United States, Mexico, and Canada. He also served as COO at Legit.ai, an enterprise SaaS startup, until their acquisition by Clora in 2020.
Jason is well-acquainted with launching and raising financing for technology ventures out of universities, having founded Cast21 out of a student project at the University of Illinois, and later Teal Bio out of research from the MIT Langer Lab. His expertise centers around processes required to take technology startups from zero to one: customer discovery, business case development, technology development planning, Seed and Series A fundraising, and manufacturing setup. He is a frequent guest lecturer in undergraduate and graduate business classes at the University of Illinois, judge for the MIT $100k Entrepreneurship Competition, and mentor for medical student entrepreneurs through AxisMED at the Carle Illinois College of Medicine.
Jason holds an M.S. in mechanical engineering from MIT, an MBA from the MIT Sloan School of Management, and a B.S. in mechanical engineering from the University of Illinois at Urbana-Champaign.