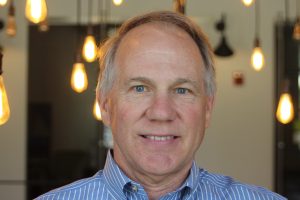 Roche was the founder of Rapid Systems Solutions (1991) – a successful software company, Condor Technology Solutions – (IPO 1998 – CNDR), and Relevar (2003) – a successful Home Care Company.
Roche acquired e.magination (2010) and as CEO was awarded Baltimore's Best 'Turnaround Expert' by Baltimore Magazine.
Roche has extensive experience as a Board Member, co-founder and executive coach to numerous early stage companies including: Integrated Information Services (2000 IPO – IISX), Agile Network Builders (2012), emocha (2018), Defense Architecture Systems (2019), and Gallant (2019).
Roche has received numerous awards including: 'Small Business Person of the Year' from the U.S. Department of Commerce Small Business Administration and 'Entrepreneur of the Year' from Ernst and Young, as well as the 'MCI Industry Customer Service Award.'
As a Mentor in Residence at Johns Hopkins University, Roche has helped guide several technologies through licensing and into  startups including Epiwatch, Oncospace, Mind@Home, and MileMarker.
He has also served as the 'Entrepreneur in Residence' at the University of Maryland, Baltimore County (UMBC) and on the Board of Advisors for the UMBC Technology Center. Roche has taught undergraduate and graduate courses on process and system design, computer architecture, database design, information systems and entrepreneurship. Roche completed the selective Owner-President Management Program (OPM) at the Harvard Business School (HBS) as well as other executive education courses at Stanford University's Graduate Business School and the University of Virginia Darden School of Business. He received a Master's Degree Summa Cum Laude in Computer Science from the John Hopkins University Whiting School of Engineering and a Bachelor's Degree Cum Laude in Computer Science from Central Michigan University. Roche was certified systems professional (CSP) by the Institute for the Certification of Computer Professionals focused in Data Science.