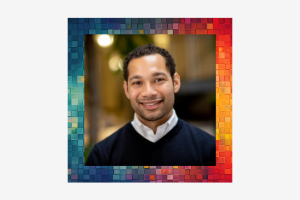 Shoji Hall, Ph.D.
Assistant Professor, Materials Science and Engineering
2023 Louis B. Thalheimer Translational Funding Awardee
WHAT ARE YOU WORKING ON THAT YOU ARE MOST EXCITED ABOUT?
We are working on a method for activating inert carbon-hydrogen bonds of a greenhouse gas to produce renewable chemical fuels.
WHO IS/WAS YOUR MENTOR? HOW DID THE RELATIONSHIP BEGIN?
Professor Howard Katz is my official mentor in the Department of Materials Science and Engineering, and I am very appreciative of the advice I have received. I am also grateful that numerous colleagues in my department serve as unofficial mentors.
WHAT IS THE BEST ADVICE YOU HAVE RECEIVED DURING YOUR CAREER?
Your last idea is not your best idea.
WHAT ADVICE WOULD YOU GIVE SOMEONE COMMERCIALIZING THEIR TECHNOLOGY?
Similar to research, this process always takes longer than expected, so be patient!
WHAT IS YOUR FAVORITE PART ABOUT WORKING AT JOHNS HOPKINS?
The University's ability to attract strong graduate students.