Changing the face of technology innovation and entrepreneurship at Johns Hopkins and beyond.
Diversity is critical to the success of innovation, yet funding and necessary resources are still monopolized by well-represented entrepreneurs, limiting the significant potential of people of color. Entrepreneurs of color are 30% more likely to experience a lack of capital and relevant networks; women of color founders receive less than 1% of venture capital funds in the U.S. each year. This delays the pace and impact of innovation.
JHTV's mission requires that all innovators have equitable access to the resources and networks they need to succeed. We are thus committed to identifying and supporting innovation made by those from diverse racial and ethnic backgrounds, with a particular interest in correcting legacies of under-representation among those who identify as Black, Latinx, Pacific Islander, and Native American.
IN THE SPOTLIGHT
Diverse Johns Hopkins innovators to watch.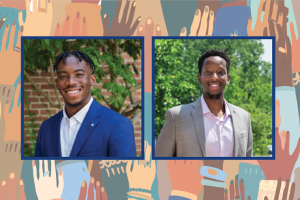 BRENT IFEMEMBI (Left)
Co-founder and CEO, Drūl
NELSON NDAHIRO (Right)
Co-founder and CTO, Drūl 
"When we first met, we figured out quickly that we both had the drive to be entrepreneurial and to solve a problem with science." READ MORE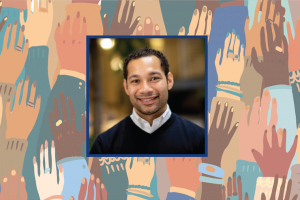 SHOJI HALL, PHD
Assistant Professor, Materials Science and Engineering
"We are working on a method for activating inert carbon-hydrogen bonds of a greenhouse gas to produce renewable chemical fuels." READ MORE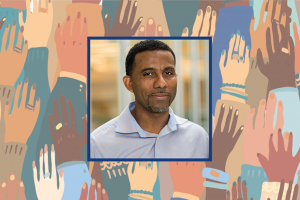 WARREN GRAYSON, PHD
Professor, Biomedical Engineering
"My lab is performing bone regeneration studies in large animals as a precursor to clinical trials in humans. We've replicated the surgical process that we propose for use in humans, implanting our scaffolds, and following them out to 1 year." READ MORE
RESOURCES
National, local, and Johns Hopkins groups and programs available to innovators that celebrate and encourage diversity in academia and innovation.
JOHNS HOPKINS RESOURCES
Gertrude Stein Society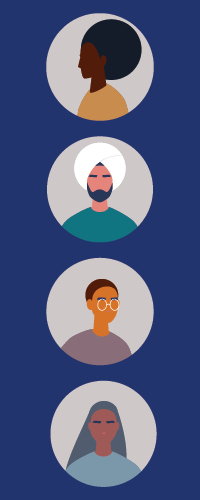 A student-led organization for lesbian, gay, bisexual, transgender, queer, and allied members of the Johns Hopkins Medical Institutions.
Latino Student Medical Society
A student-led organization focused on raising awareness of health disparities of the Latino community within the Johns Hopkins Medicine community and supporting the educational pursuits of Latino culture and its intersection with medicine.
Minority Student Group Support
Contact information for Johns Hopkins Bloomberg School of Public Health student groups including: Biomedical Scholars Association, Black Graduate Student Association, Latino Public Health Network, and Native Circle.
Office of Diversity and Inclusion
Johns Hopkins University campus resources available to faculty, staff, and students including the Faculty Composition Report.
RESOURCES OUTSIDE OF JOHNS HOPKINS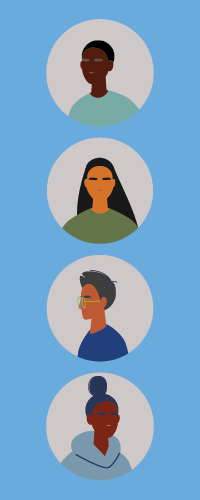 1863 Ventures
A DC-based venture firm that focuses on accelerating diverse entrepreneurs through providing rigorous leadership training and access to strategic markets and funding opportunities. Their goal is to create pathways for the New Majority by reducing barriers and risk for diverse founders across the nation.
Asian Pacific American Medical Student Association
A student-led, national organization focused on Asian American Pacific Islander health issues in the community with pre-graduate, graduate, and post-graduate members.
CLLCTIVLY
A local organization that acts as a resource for the Greater Baltimore community that seeks to find, fund, and partner with Black social change organizations.
Impact America Fund
A venture firm that makes early-stage investments in tech-driven businesses within marginalized communities. They also help diverse founders get traction with institutional investors, who often do not have the expertise or lived experience in these communities. They believe in a future where people of color experience true agency and participation in the American economy.
Microsoft Research PhD Fellowship
A two-year fellowship for PhD students at U.S. universities pursuing tech research. Candidates must be nominated, current students who are underrepresented in the field of computing.
The National GEM Consortium
GEM's Inclusion in Innovation Initiative, is a cooperative partnership with the National Science Foundation to develop a national diversity and inclusion infrastructure for the I-Corps Program.
South Asian Medical Student Association
A student-led, national organization focused on unifying medical students' efforts to address South Asian health and committed to supporting medical students, promoting research initiatives, and advocacy efforts.
Unshackled Ventures
A company that focuses on assisting U.S. immigrants launch a company, no matter their current work authorization – from student visas to new U.S. citizens. Founded by immigrants, the organization helps raise early-stage venture funding and offers support for immigrant–founded startups.