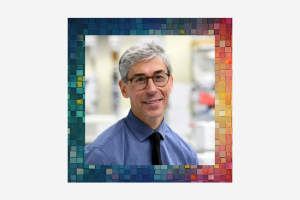 Luis Garza, M.D., Ph.D.
Associate professor, Dermatology
WHAT ARE YOU WORKING ON THAT YOU ARE MOST EXCITED ABOUT?
We are working on a new chemical entity that will hopefully treat inflammatory diseases. We are also working on a new cellular therapy to treat skin diseases.
WHO IS/WAS YOUR MENTOR?
I have had many mentors to whom I am grateful including my current chairman, Dr. Sewon Kang.
WHAT IS THE BEST ADVICE YOU HAVE RECEIVED DURING YOUR CAREER?
Try to constantly adapt and do more of what you love about your job and less of what you don't enjoy.
WHAT ADVICE WOULD YOU GIVE SOMEONE COMMERCIALIZING THEIR TECHNOLOGY?
It is a wild ride. Try not to overestimate your ability to dictate the future, and instead try to react to the realities around you.
WHAT IS YOUR FAVORITE PART ABOUT WORKING AT JOHNS HOPKINS?
My smart and dedicated colleagues.