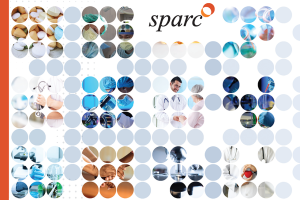 Itaconate and derivatives are used to help dampen excessive immune responses that lead to hair loss. A prodrug of 4-methyl itaconate (4-MI) has been identified to potentially lead to the development of a promising topical treatment for alopecia areata, according to researchers at Johns Hopkins and Sun Pharma Advanced Research Company (SPARC), a biopharmaceutical company focused on innovation in therapeutics and delivery. 
Alopecia areata is a chronic disorder that affects 2 in 100 people in which the immune system attacks hair follicles and causes hair loss. A topical prodrug of itaconate (4-MI), termed SCD-153 in the study, was found to induce significant hair growth in a laboratory setting. These findings were published on Dec. 16 in the journal PNAS Nexus. 
Itaconate has gained significant interest for its anti-inflammatory, antimicrobial and antiviral effects. However, itaconate does not penetrate the skin barrier when topically applied. Researchers at Johns Hopkins designed a prodrug of 4-MI to permeate the skin barrier and form 4-MI intracellularly within the skin. Results indicated that SCD-153 inhibits the immune response that attacks hair cells and limits hair regrowth. 
"John Hopkins' successful collaboration with pharmaceutical companies like SPARC demonstrates the value of strategic collaborations between academia and industry," says Paul Nkansah, Senior Director of Corporate Partnerships at Johns Hopkins Technology Ventures. "Johns Hopkins researchers worked hand in hand with SPARC, bringing together Hopkins' deep research and clinical expertise and SPARC's experience in therapeutic development in order to advance better treatment options for patients." 
"We synthesized thoughts about the immune system, a natural chemical that is an anti-inflammatory signal (itaconate), autoimmune disease pathogenesis, and pharmacology," says Luis Garza, professor of dermatology at the Johns Hopkins University School of Medicine. "Working with Johns Hopkins Drug Discovery scientists Barbara Slusher and Rana Rais, and Czech Academy of Sciences Institute of Organic Chemistry and Biochemistry chemists led by Pavel Majer, we capitalized on their prodrugs expertise to make a skin-penetrable, clinically viable candidate of 4-MI using prodrug technology."  
After finding the optimal cell-penetrable prodrug to dampen excessive immune responses, Johns Hopkins Drug Discovery and dermatology researchers collaborated with SPARC, where team members then repeated the researchers' work to confirm the promising results.  
"The SPARC team is now helping to define an optimal formulation to deliver the drug, and is studying its safety and mechanism of action," says Vikram Ramanathan, senior vice president and head of translational development at SPARC.

Topical SCD-153 hastens the transition from telogen to anagen phase of hair growth in C57BL/6 mice, while related compounds 4MI and DMI do not. Topically applied SCD-153 also induces hair growth in alopecic C3H/HeJ mice, which are immune models of alopecia areata in humans, says Ramanathan. 
Some patients with alopecia areata experience complete hair regrowth, but patients with extensive disease may develop intractable hair loss if the condition persists for many years. Various therapies may be used to treat hair loss and improve hair regrowth, including corticosteroids and topical immunotherapy, but lasting benefits remain to be seen with such treatments. Additionally, oral corticosteroids may disrupt patients' immune, metabolic and endocrine functions if used long term. Oral Janus kinase (JAK) inhibitors also have concerning side effects. 
Designed to be a topical drug — therefore causing fewer systemic side effects than many current treatments — the prodrug SCD-153 may be the foundation of a long-term treatment option for patients with alopecia areata that addresses an unmet need in current management strategies.  
"Johns Hopkins is committed to trying to identify the next generation of therapies for our patients and fill the holes in our current armamentarium," says Garza. "This study is an example of us trying to fill a current gap and create a better therapy for our patients." 
SPARC is preparing an application to the Food and Drug Administration for human trials with SCD-153, says Garza