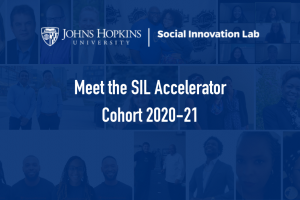 The Social Innovation Lab's 2020–21 Accelerator cohort might only be meeting virtually, but its members are primed to make a real-world impact in areas such as fashion sustainability, bridging the digital divide and civic engagement.
The 10 teams in the cohort introduced themselves Dec. 3 during a virtual kickoff event that brought together Social Innovation Lab (SIL), alumni, advisors and supporters. Over the next five months, the teams will work together while receiving business and financial support, including funding, advising, technical assistance and training through a rigorous customer-discovery curriculum geared toward maximizing community impact and sustainability. The teams also benefit from coaching with design strategists in residence and strategic consulting from the Johns Hopkins University Carey Business School's Community Consulting Lab.
"I'm excited about this year's program because of the diverse strengths and expertise that the founders bring to this cohort and the SIL community," says Madison Marks, director of SIL. "This year we have ventures that are looking at impacting Baltimore, the state of Maryland, the nation and the globe. All our teams also are addressing challenges that have become even more apparent amidst the pandemic."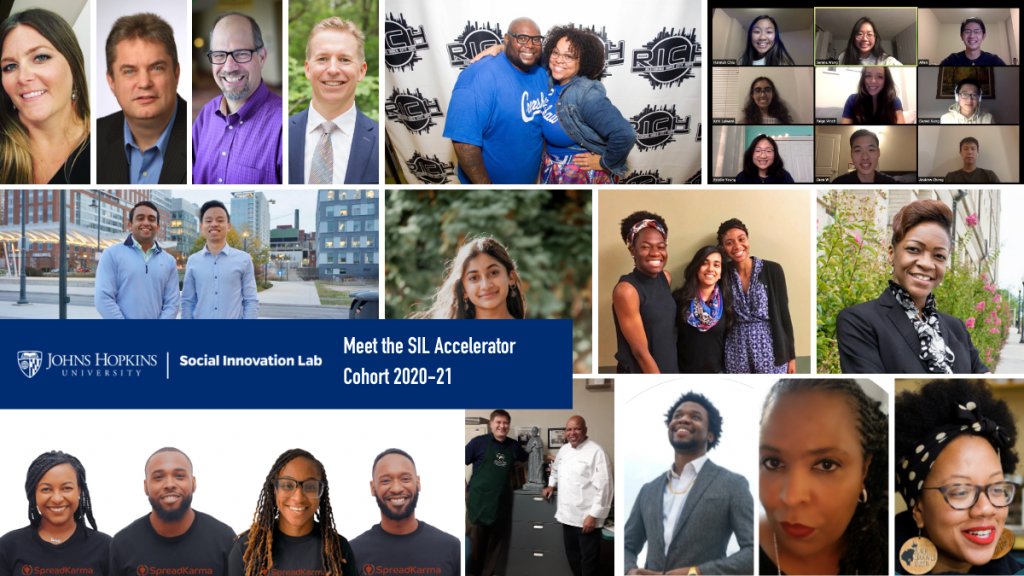 SIL received 63 applications for this year's cohort, a process open to Baltimore-area residents and Johns Hopkins University students, as well as faculty and staff members seeking support for their social venture. Sixty percent of the applications were not affiliated with The Johns Hopkins University.
SIL's accelerator has supported 93 ventures overall that have raised $67 million in funding. Of these ventures, 55% remain operational, with more than 73% still active in Baltimore. These active ventures provide full-time employment to more than 260 people.  
In this year's cohort, 90% of the ventures are led by entrepreneurs of color, with 80% led or co-led by female founders.
This year's teams are:

Team: Kevon Paynter, Ptosha Davis and Christina Sturdivant
Description: Bloc by Block News is a news media cooperative and civic-engagement organization helping people tap into what matters most locally. The co-op offers a one-stop mobile app for trustworthy information and news about Maryland towns, cities and neighborhoods.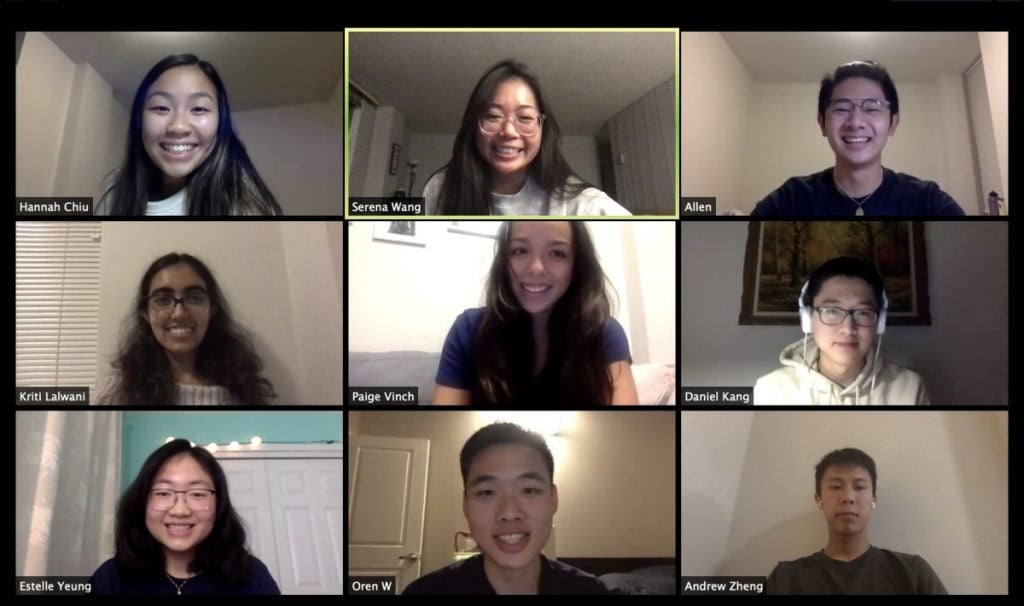 Team: Serena Wang, Hannah Chiu, Oren Wei, Kriti Lalwani, Paige Vinch, Estelle Yeung, Christina Wong and Hana Hogan
Description: CovidSMS is a customizable mass-SMS-system that provides COVID-19–related information and resources to individuals without reliable access to the internet.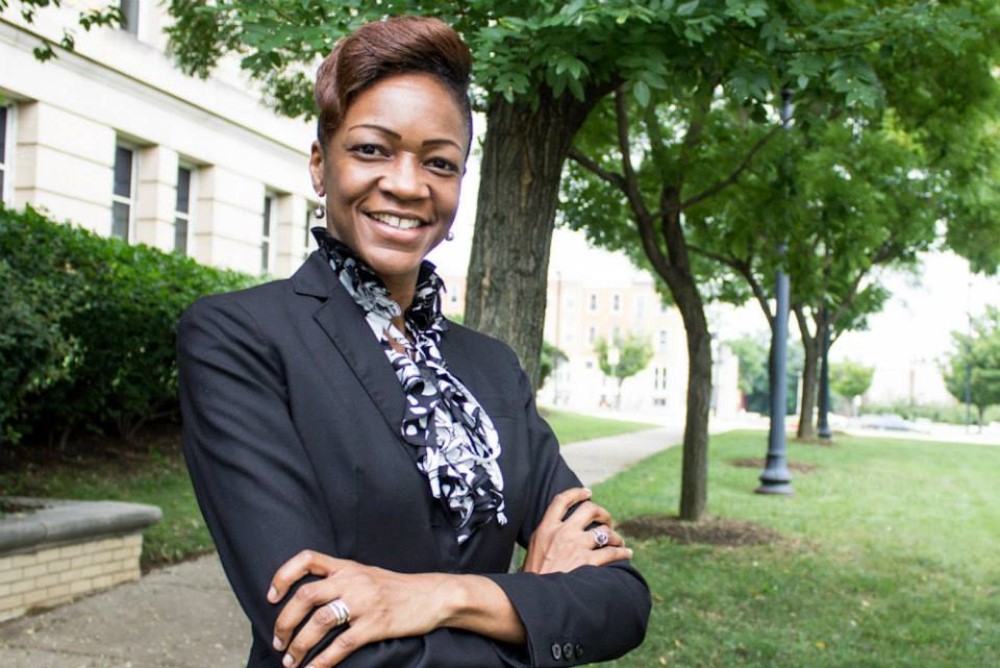 Team: Winifred Winston
Description: Dyslexia Advocation Inc. educates, empowers and equips adults and parents of children with dyslexia with the necessary tools to advocate successfully for themselves and their children.

Team: Jeffrey Griffin and Chef Steven Allbright
Description: Elevated Soups creates divine soups and stews for the public while reinvesting funds into outreach programs for the homeless in Central Maryland. This social enterprise component of the Franciscan Center will diversify additional revenue streams, create workforce development opportunities and continue to provide nutritious soups to the current homeless population. As of December, the Franciscan Center has provided more than 300,000 meals to the Baltimore community during the pandemic.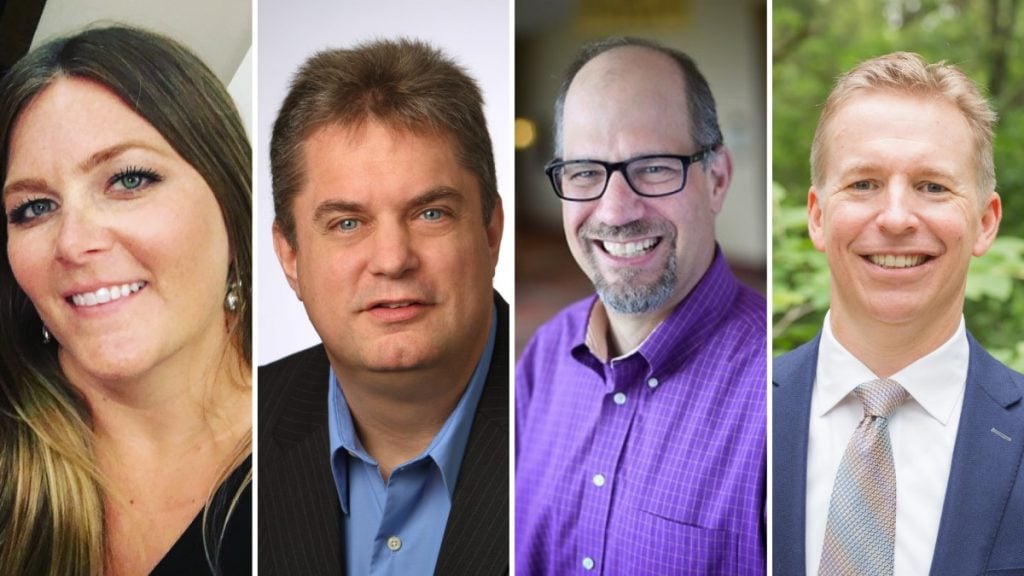 Team: Carmen Fields, Michael Salonish, Jack Tomalis and Brian Wojcik
Description: FAIR Housing aims to eliminate evictions in Baltimore City and restore humanity to an industry responsible for providing one of the most critically essential and fundamental human needs — housing — by utilizing innovation in thinking and leveraging technology.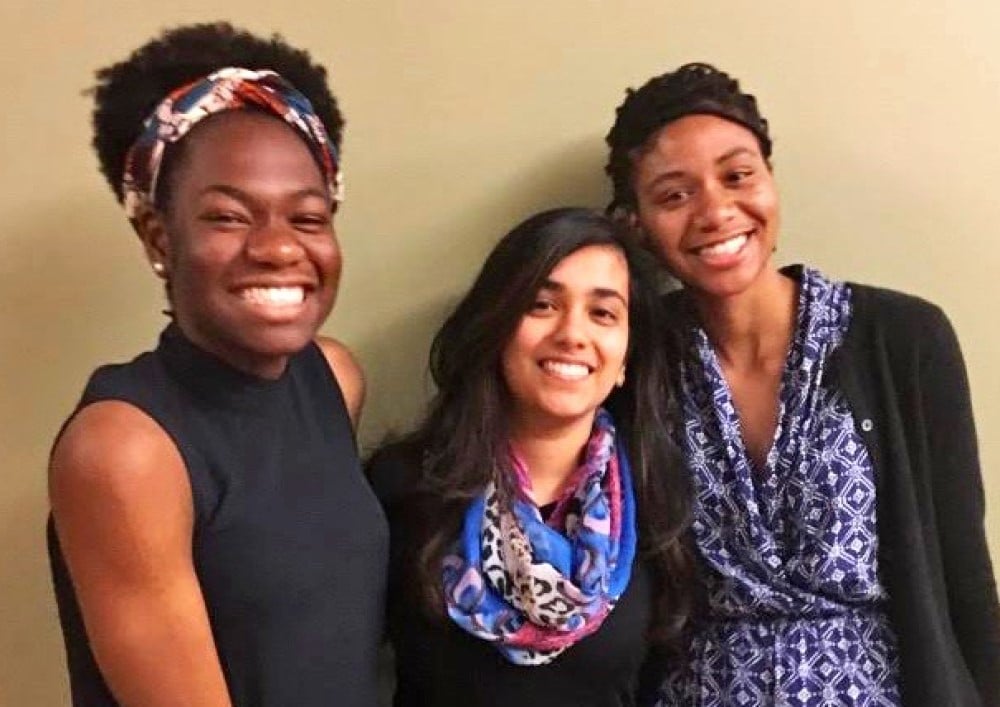 Team: Edo Ighodaro, Meghna Kumar and Maya Foster
Description: Menti is a tele-therapy platform that connects womxn of color to womxn of color therapists.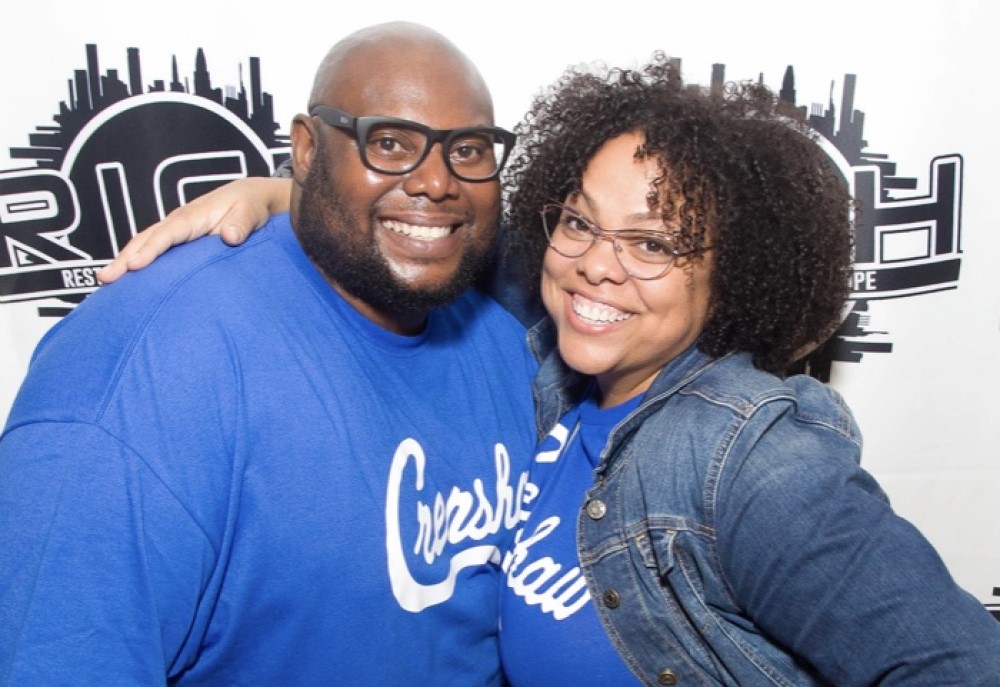 Team: Michael and Danielle Battle
Description: Restoring Inner City Hope Inc. (RICH) is a nonprofit organization founded in 2011 with the mission to love, inspire and empower youth and families throughout the city of Baltimore. Through the RICH Young Leaders Program, the organization is working with youths in the Cherry Hill neighborhood to develop their leadership qualities by exposing them to experiential learning and skills-building training.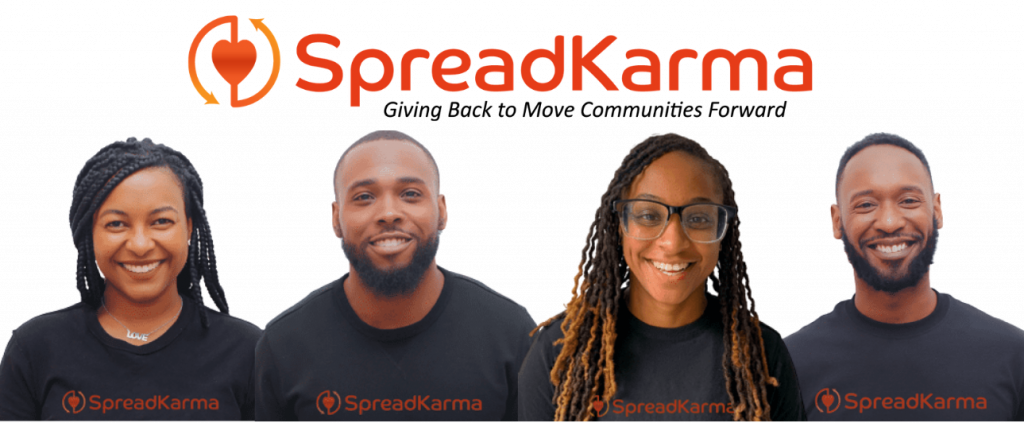 Team: Love Joyner, Sherman Barkdale, Kellie Brown, LeMar Moore (pictured) and Adrienne Coverdale
Description: SpreadKarma is a social donation-based crowdfunding platform that provides exposure, support and access to funding for changemakers creating positive social impact in underserved and underrepresented communities.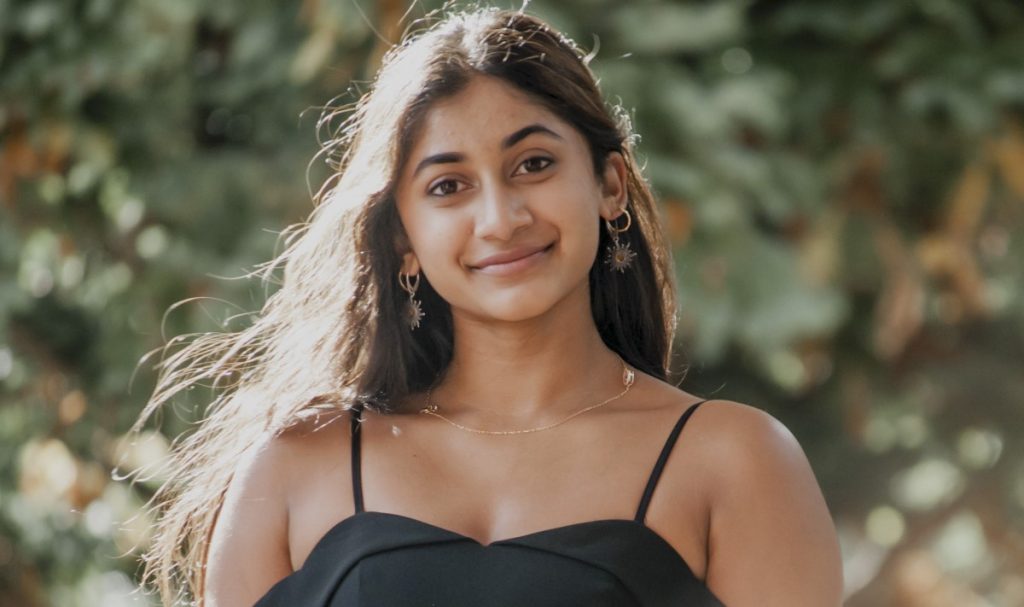 Team: Shanthi Ramakrishna (pictured), Saisri Gussenhoven, Fatima Elzamzami, Castalia Vidaurri, Michelle Tu and Keerti Soundappan
Description: Taara Projects is a fashion-based social enterprise committed to perpetuating a transparent cycle of positive social and environmental impact through embracing sustainable and ethical practices along our supply chain, from creation to distribution.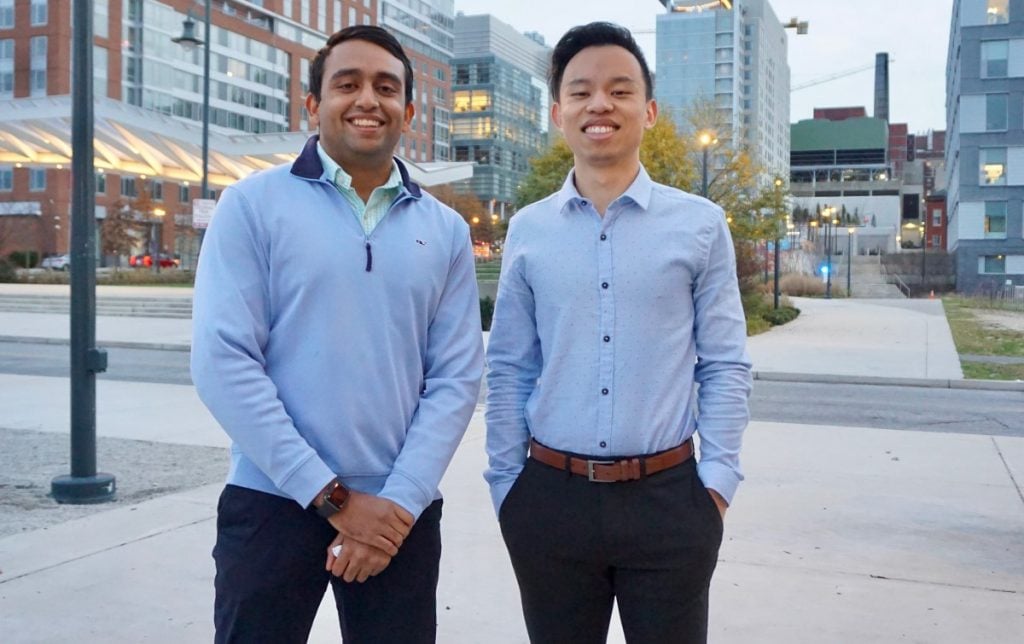 Team: Pavan Shah, Galen Shi (pictured) and Hayden Dux
Description: The WeGo Foundation engages pediatric patients at 11 hospitals across the country with telepresence robots to provide virtual tours of attractions, allowing children and their families to seek both educational enrichment and safe "escape" from the hospital.