Parity is an equitable development company that acquires and rehabilitates vacant and abandoned properties in distressed neighborhoods to create affordable homeownership opportunities.
IMPACT FORUM 2020 WINNER – $25,000
Bree Jones and Parity was awarded the Cohort Prize by her peers based on the strength of her progress over the six-month cohort period, plans for future growth, and potential for impact.
The $25,000 Cohort Prize is provided by the Abell Foundation. In support of SIL and the Abell Foundations' shared interest to nurture entrepreneurial talent and grow our local ecosystem of successful ventures, the prize will help further accelerate high-potential ventures.
Our Pitch
About Us
The Team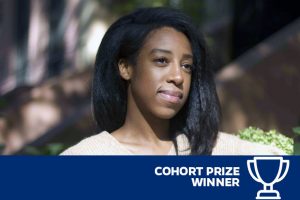 Bree Jones, Founder
Bree started Parity as a response to the gentrification and displacement that she experienced in her hometown. Using her background in finance and her passion for housing justice, she's working to do "Development without Displacement", and create ownership in the process.
Parity is launching in one of Baltimore's most culturally rich and historic African American neighborhoods. We are raising capital to acquire and redevelop 96 abandoned properties, and we're getting buyers credit-ready so that they can join the neighborhood as engaged and compassionate homeowners. We're also building out anti-displacement initiatives to tackle issues like rising property taxes, deferred maintenance, and deed entanglement.
On the Horizon
Parity is raising equity investment, seeking philanthropic partners, accepting donations, and looking for people to get involved as volunteers or future homeowners.​
In the News
Contact Us
Email [email protected] to connect with us.