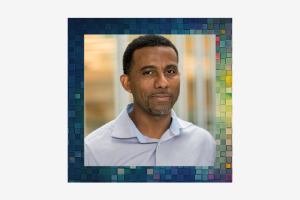 Warren Grayson, Ph.D.
Professor, Biomedical Engineering
2019 Bisciotti Foundation Translational Fund Awardee
WHAT ARE YOU WORKING ON THAT YOU ARE MOST EXCITED ABOUT?
My lab is performing bone regeneration studies in large animals as a precursor to clinical trials in humans. We've replicated the surgical process that we propose for use in humans, implanting our scaffolds, and following them out to one year. We've gotten very encouraging data. We are also performing related ongoing studies using advanced microscopy to better understand the mechanisms underlying bone regeneration.
WHO IS/WAS YOUR MENTOR? HOW DID THE RELATIONSHIP BEGIN?
My Ph.D. mentor was Professor Teng Ma. I chose to join his lab after I was accepted to the Ph.D. program at Florida State. My post-doctoral mentor was Professor Gordana Vunjak-Novakovic – a true pioneer in the field of regenerative medicine. I applied to her lab when I completed my Ph.D. and was incredibly excited to be offered a position.  
WHAT IS THE BEST ADVICE YOU HAVE RECEIVED DURING YOUR CAREER?
Never respond to an email when you're angry.
WHAT ADVICE WOULD YOU GIVE SOMEONE COMMERCIALIZING THEIR TECHNOLOGY?
Learn as much as you can about the entire process. Speak to experienced people and be open to critical feedback.
WHAT IS YOUR FAVORITE PART ABOUT WORKING AT JOHNS HOPKINS?
Johns Hopkins University provides an extremely collaborative environment. Through these collective efforts, working with surgeons, other engineers, and entrepreneurs, the potential for societal impact is great.