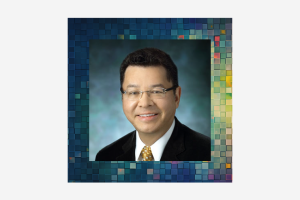 J. Fernando Arevalo, M.D., Ph.D.
Chief, Wilmer at Johns Hopkins Bayview Medical Center
Professor, Ophthalmology
WHAT ARE YOU WORKING ON THAT YOU ARE MOST EXCITED ABOUT?
We are working on new instrumentation to improve surgical outcomes for complex vitreo-retinal and cataract surgery.
WHO IS/WAS YOUR MENTOR?
I was mentored by many people over the years, however, special mention goes to William Freeman, MD at USCD where I did my retina and uveitis fellowship; and Carol and Jerry Shields at Wills Eye Hospital where I did my ocular oncology fellowship. From them, I not only learned about diseases and surgical techniques involving the retina, uveitis, and eye tumors, but I also learned the invaluable gift of being able to write and publish my clinical research.
WHAT IS THE BEST ADVICE YOU HAVE RECEIVED DURING YOUR CAREER?
Always be the best you can be at whatever you do!
WHAT ADVICE WOULD YOU GIVE SOMEONE COMMERCIALIZING THEIR TECHNOLOGY?
Patience and resilience, it takes a long time to achieve our goals.
WHAT IS YOUR FAVORITE PART ABOUT WORKING AT JOHNS HOPKINS?
The number of opportunities present to us just by being at one of the most important institutions in the world.