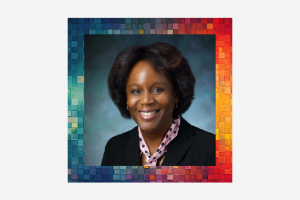 Amanda Brown, Ph.D.
Associate professor, Neurology
WHAT ARE YOU WORKING ON THAT YOU ARE MOST EXCITED ABOUT?
We have developed an improved and rapid in-a-dish method to differentiate human myeloid progenitors into cells that closely resemble human brain microglia. This is important because it will also help the field to address longstanding barriers to understanding how virus infection of microglia foment neuroinflammation and other pathways that interfere with normal brain function.
WHO IS/WAS YOUR MENTOR? HOW DID THE RELATIONSHIP BEGIN?
Before the existence of the Carey Business School, I took a certificate course called Business for Scientists where I learned about important topics for the innovator's toolbox such as intellectual property. Associated with this course was the opportunity to make a pitch and that was my first exposure to a mentor focused on entrepreneurship. I am most grateful to members of our technology transfer office and to Ayo McClenney at JHTV who helped me tremendously with my most recent pitch and keeps me abreast of new opportunities.
WHAT IS THE BEST ADVICE YOU HAVE RECEIVED DURING YOUR CAREER?
To keep working on improving the solution, in as many ways possible show how it solves the challenges small and large, and continue to add value.
WHAT ADVICE WOULD YOU GIVE SOMEONE COMMERCIALIZING THEIR TECHNOLOGY?
Know that it is a process that requires an investment of energy, time, patience, and the incorporation of critical feedback to build meaningful relationships to move the technology forward.
WHAT IS YOUR FAVORITE PART ABOUT WORKING AT JOHNS HOPKINS?
The inspiration I receive upon hearing about the amazing and impactful discoveries of my colleagues. These are the people working for the betterment of our community and the world.