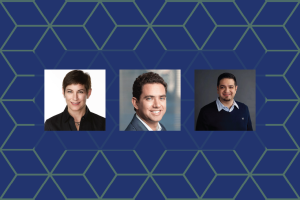 Johns Hopkins Technology Ventures relaunched its "Emerging CEO Panel Series" last week, helping inventors and founders avoid blind spots and learn best practices for launching and scaling successful startups. This session's focus was on commercializing digital solutions, among the topics discussed were MVP and user feedback, protecting your competitive advantage, customer growth and scaling.
The panelists were Sally Frank, WW Lead Health and Life Sciences at Microsoft for Startups, Daniel Freedman, Co-Founder/Co-CEO at Burnalong  and Gorkem Sevinc, Founder and CEO at Qualytics.
You can watch the webinar here or below. Click here to watch past sessions.