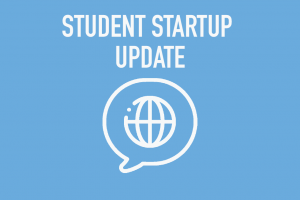 This App Aims to Help Baltimore restaurants, One to-go Order at a Time
Baltimore startup Flave is looking to gamify the dining experience and boost sales at local restaurants that have been hit hard by the pandemic. Jal Irani, a computer science professor at Towson University and John Hopkins University, along with cofounders James Soldinger and Derek Battle, created Flave to give restaurants some of the same benefits of third-party apps like Yelp and GrubHub, but without the fees.
Three Lakes Foundation and MATTER Announce the Winners of 2020 Innovation Challenge for Pulmonary Fibrosis
The first-place award was given to OxyGEN, a medtech venture out of Johns Hopkins University in Baltimore. Their solution is a novel, portable oxygen concentrator that tracks, monitors, and automatically adjusts the oxygen level for each patient, improving mobility and quality of life.