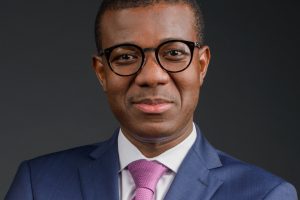 Johns Hopkins Technology Ventures is welcoming two new faces to leadership roles while a familiar face embarks on a new strategic initiative.
Paul Nkansah, Ph.D., joined JHTV in January as senior director of corporate partnerships, responsible for the cultivation and management of industry research collaborations that support the advancement and commercialization of Johns Hopkins research. This team has been involved in life science deals with AbbVie, Bayer, Celgene and AstraZeneca, imaging agreements with Canon Medical Systems Corp. and Toshiba, as well as collaborations around biomedical engineering, speech and language, and health care delivery. The team manages relationships with approximately two dozen industry partners.
Nkansah spent 14 years at Pfizer, first as a scientist in early/late formulation development and ultimately as a group lead/principal investigator, leading drug discovery teams and providing oversight to small molecule and biologic programs across a range of therapeutic areas. Nkansah joined JHTV in 2021 from Global Health Consulting, where he served as chief scientific advisor, and after spending several years at United States Pharmacopeia, where he helped lead a $110 million medicine quality assurance program funded by the U.S. Agency for International Development.
Nkansah replaces Helen Montag, who has become senior director of ecosystem development at JHTV, responsible for strategic efforts to grow the innovation ecosystem in Baltimore. She will leverage Johns Hopkins' relationships and infrastructure to attract and retain talent, companies, real estate investment and other forms of resources to support researchers and startups in and around the city. Montag's efforts will further accelerate progress in establishing Baltimore as a technology and innovation hub.
Montag has been at Johns Hopkins since 1999 and led JHTV's corporate partnerships team since its inception in 2014. During that time, the team secured over $130 million in sponsored research funding for Johns Hopkins investigators across campus. She previously developed the Johns Hopkins Alliance for Science and Technology Development program as well as other programs that train faculty in entrepreneurship, and was involved in the early stages of development for the Johns Hopkins Science + Technology Park in East Baltimore.
Josh Ambrose starts Feb. 1 as director of student ventures, overseeing FastForward U. Ambrose comes to JHTV from McDaniel College, where he was the associate dean of campus and community engagement. He oversaw career services, study abroad and student engagement, and was responsible for starting McDaniel's Program in Innovation and Entrepreneurship.
Ambrose earned a bachelor's degree in English from Penn State University and a master's of fine arts in creative nonfiction from George Mason University. He serves on a variety of nonprofit boards and is involved in many causes, ranging from technology development to parks and recreation, and has participated in multiple leadership programs in the region.