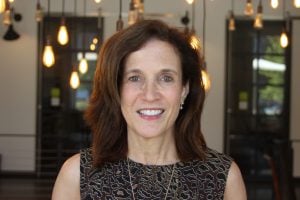 Helen Montag is Senior Director of Corporate Partnerships at Johns Hopkins Technology Ventures. Her team sources, shapes and manages partnerships across all industries to support Hopkins faculty through sponsored-research funding. The team has been involved in numerous deals, including life science deals with AbbVie, Bayer, Celgene and Medimmune, imaging agreements with Canon Medical and Toshiba as well as collaborations around biomedical engineering, speech and language and health care delivery. The team manages relationships with approximately two dozen different industry partners.
Helen previously served as Director of Corporate Relations at The Johns Hopkins University. She also helped create and grow the Johns Hopkins Alliance for Science and Technology Development as well as other programs that train faculty in entrepreneurship.
Helen has a bachelor's degree from Harvard College and a master's in public health from The Johns Hopkins Bloomberg School of Public Health, where she did doctoral work as well. She also attended the University of Maryland School of Medicine.