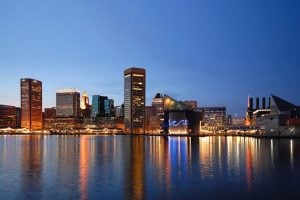 Startup News
Thrive Earlier Detection Announces $257M Funding Round
The company's Series B raise will go toward additional clinical trials of its multi-cancer blood test, CancerSEEK, in the hopes of obtaining approval for use by the U.S. Food and Drug Administration.
b.well Connected Health Sees Increased Digital Health Adoption During Pandemic
"COVID really changed the dynamic of the conversation where digital transformation is no longer a nice to have, it's a necessity," Kristen Valdes told Technical.ly.
BurnAlong Featured in Story About Workplace Benefits for Remote Workers
"The biggest change we're seeing with COVID is this understanding that no employee operates in isolation," Daniel Freedman, cofounder and co-CEO, told Fast Company. "That's the biggest shift that we've seen; families are central."
Emocha Partners with Calif. Schools to Monitor Return-to-Learn Program
The digital health company is partnering with with Francis Parker School, San Diego Jewish Academy and Santa Fe Christian Schools in California to monitor students, faculty and staff for symptoms of COVID-19.
Rose Selected for Pilot Program at Brigham and Women's Hospital Pilot Program
The mental health monitoring platform will support health care professionals around COVID-19 and mental health in the Boston hospital's Emergency Department.
ClearMask Highlighted on 'Today' Show
The company's transparent masks were featured in a segment on which face guards were safest. ClearMask received clearance from the U.S. Food and Drug Administration in July.
EpiWatch, VecTech Receive MII Funding
The two startups – one a mobile disease management  software application for people with epilepsy, the other a surveillance system of cloud-connected smart mosquito traps – each received money from TEDCO's Maryland Innovation Initiative.
D&D Pharmatech Launches Fourth Subsidiary
Vaulted Seq  has created the world's largest repository of single-cell sequencing data from high-quality, clinically characterized brain tissues of patients with neurodegenerative diseases including Alzheimer's and Parkinson's. It joins Neuraly, Precision Molecular, and Theraly Fibrosis as D&D startups based on Johns Hopkins technologies.
Other News
JHTV's Steve Kousouris Featured in UM Ventures Technology Transfer Professional Series
Kousouris, JHTV's executive director, will join Ken Porter, director of UM Ventures, for a Sept. 24 webinar about why why technology transfer is essential for academic research to achieve its full potential and maximum impact for society and the economy.
Olive Picks Baltimore for First Distributed Office
The Ohio-based health care AI company is taking space at Betamore, its first dedicated office part of a new workforce model rolled out in response to the coronavirus pandemic.
Emergence Baltimore was co-founded by Pava LaPere and Kevin Carter, who previously ran accelerator programming for FastForward U.
71 Local Companies Make "Inc. 5000"
Hunt a Killer, which ships murder mysteries to homes, was No. 6. The companies combined for $1.4 billion in revenue and adding 3,600 jobs to the region.