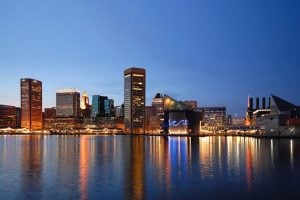 Startups With Ties to Johns Hopkins Named to Forbes' '30 Under 30 List'
ClearMask and Marigold Health were among the 11 individuals or companies affiliated with the university to be honored.
Proscia Raises $23M Series B, Plans to Nearly Double Staff
The Philadelphia-based company, which developed a software platform to analyze vast amounts of pathology slides, has raised $35 million since its founding in 2014.
New, $5M Venture Fund Launched Focused on Community-Driven Companies
The Community Fund was started by Catalyte's Lolita Taub and is "looking to invest in companies that cultivate bonds among their customers, and do more than sell a product."
Torrey Smith Becomes Investor, Brand Ambassador of Rose
The former Baltimore Raven invested as part of a seed round, will work with the company on strategic initiatives as well as be a spokesperson for the company.
Five Johns Hopkins Faculty named to National Academy of Inventors
Among the honorees are Valina Dawson, founder of ValtedSeq; Sharon Gerecht, founder of Gemstone; and Nitish Thakor, founder of Vasoptic.
CLLCTIVLY Receives $200K to Support Black-Led Businesses in Baltimore
The startup, a member of last year's Social Innovation Lab cohort, was given the money from Baltimore Raven Calais Campbell's CRC Foundation and the Rockefeller Foundation.
Maryland Business Innovation Challenge Launched
A partnership between the the Maryland Department of Commerce and Maryland Business Innovation Association, the program which will bring together the state's corporate community with local innovators to solve real-time business challenges.