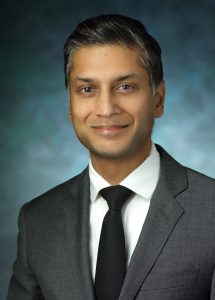 Johns Hopkins biomedical innovators are invited to meet with Dr. Sashank Reddy, Medical Director of Johns Hopkins Technology Ventures (JHTV) to discuss the commercialization of high-impact discoveries.
Participants will gain insight from Dr. Reddy's experience as an entrepreneur, investigator, clinician, and mentor. Office hour sessions provide an opportunity to discuss how to:
Determine the commercially salient applications of your discovery
Decide between licensing vs. startup creation
Navigate regulatory matters and intellectual property
Secure translational funding and venture capital
Engage with JHTV
Details
Scheduled monthly on Monday afternoons for two hours
Attendees can drop in within the two hours
Conversations held virtually over Zoom
Open to faculty across Johns Hopkins University
No previous entrepreneurial experience assumed or required
PLEASE NOTE: This event is full. We encourage you to attend a future monthly session.