Innovation, Development & Entrepreneurship Advisory (IDEA) Board
The IDEA Board champions innovation and entrepreneurship across the Johns Hopkins University, providing the vision and strategy by which Johns Hopkins will bring the next generation of discoveries to market. This group of stakeholders from industry, academia, startups, and the broader ecosystem is also helping to catalyze new economic activity and partnerships that will build a better Baltimore.
Board Directory
Director
Christy Wyskiel
Johns Hopkins Technology Ventures
Baltimore, MD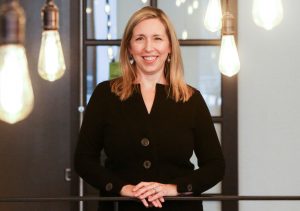 Christy Wyskiel is Senior Advisor to the President of Johns Hopkins University for Innovation & Entrepreneurship and Executive Director of Johns Hopkins Technology Ventures. Her portfolio includes technology transfer, the FastForward innovation hubs, and commercial research partnerships for the University. Christy is a seasoned entrepreneur, investor, and ecosystem builder with 20+ years of experience primarily focused on the life sciences and healthcare industries.
Board Members
Jeff Cherry
Conscious Venture Lab, CEO and Founder
SHIFT Ventures, Managing Director
Baltimore, MD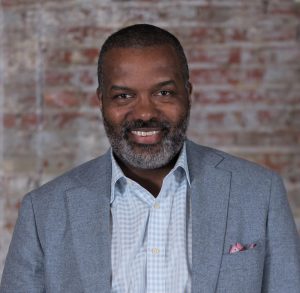 As CEO and founder of Conscious Venture Lab & Managing Partner of SHIFT Ventures, Jeff Cherry is an evangelist for the transformation of capitalism. In 2006, he became co-head of research for Multi stakeholder investment strategies for a multi-billion dollar hedge fund based in Stamford, CT and spent 20 years as founder and CEO of Lloyd Lamont Design, Inc. a multifaceted management, architecture and technology consulting firm. As a thought leader in the areas of stakeholder management and the emerging discipline of Conscious Capitalism®, Jeff formed Concinnity Advisors, a hedge fund focused on identifying and investing in companies operating from a more holistic, long-term value mindset. He received his Bachelors of Architecture and Masters of Science in Architecture from The Catholic University of America in Washington, D.C., and completed extended executive study
courses at the Stanford Graduate School of Business.
Charles (Chuck) Clarvit (Arts & Sciences '78)
Clarvit Capital Family Office, CEO
Scarsdale, NY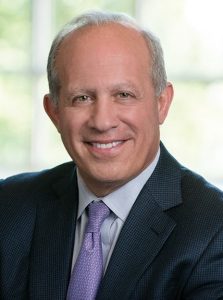 Chuck Clarvit is CEO of his family office Clarvit Capital. Prior to that, he was CEO of Vinci Partners US and a former Managing Director and Co-Head of BlackRock Alternative Advisors, the firm's fund of funds platform. He joined BlackRock in 2007 following acquisition of the fund of funds business of Quellos Group, LLC. He is a Hopkins graduate and a member of the Johns Hopkins University Board of Trustees.  Chuck is an early philanthropic supporter, investor and venture connector for Johns Hopkins.
Nick Culbertson (Arts & Sciences '12, Medicine)
Protenus, CEO, CO-Founder
Baltimore, MD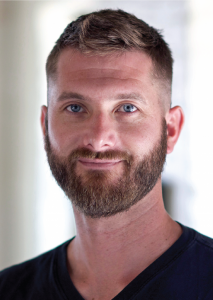 Nick Culbertson is the Co-Founder and CEO of Protenus, a leading healthcare compliance analytics platform. Nick is an eight-year U.S. Army veteran and completed his service as a highly decorated U.S. Special Forces operator (Green Beret). He was awarded two Bronze Star medals during his service, where he specialized in human intelligence network gathering and analysis. He is a Hopkins graduate and spent four years as a biomedical researcher there at the School of Medicine. He also helps run The 6th Branch, a veteran-led community service organization in East Baltimore.
Bob Embry
The Abell Foundation, CEO
Baltimore, MD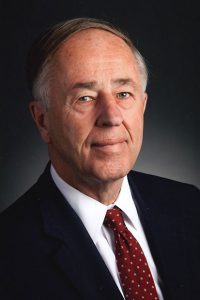 As President, Robert C. Embry, Jr. leads The Abell Foundation's efforts to improve the quality of life for people in Maryland and Baltimore City. Prior to joining the Foundation in 1987, Bob served as President of the Board of School Commissioners for Baltimore City, Assistant Secretary of the U.S. Department of Housing and Urban Development, and Commissioner of the Department of Housing and Community Development for Baltimore City.  The Abell Foundation was an early funder of the build out of our inaugural innovation space in the Rangos Building.
Susan Ganz
Lion Brothers, CEO
Owings Mills, MD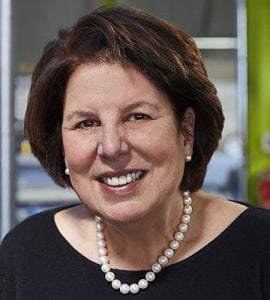 Suzy is Chairman and CEO of Lion Brothers, and is a passionate Entrepreneur, Board Director, Corporate Advisor and Public Sector leader.  She brings an expertise in strategy, digital manufacturing, innovation and entrepreneurship. Over her twenty five + years at Lion, has transitioned Lion from one of America's first embroidery companies into a leading material science and innovation company within the global apparel industry.  Suzy has been an advisor to several of our manufacturing focused spin out companies.
Justin Hanes
Professor of Ophthalmology and Director of the Johns Hopkins Center for Nanomedicine
Baltimore, MD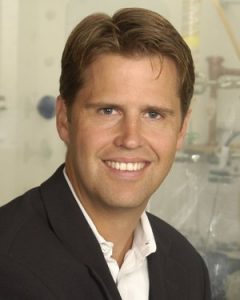 Justin Hanes is the Lewis J. Ort Endowed Professor of Ophthalmology and Director of the Center for Nanomedicine at the Johns Hopkins University, where he also holds faculty appointments in the departments of Biomedical Engineering, Chemical & Biomolecular Engineering, Neurosurgery, Oncology, and Pharmacology and Molecular Sciences. He is an inventor on more than 125 patents and patent applications focused in the area of advanced delivery systems that make drugs safer and more effective. Companies launched based on these patents include Advanced Inhalation Research (acquired by Alkermes), Civitas Therapeutics (acquired by Acorda Therapeutics), Kala Pharmaceuticals (IPO), and GrayBug Vision (IPO).  Justin has been an advisor and mentor to numerous Johns Hopkins faculty members and startups.
Michael Hankin
Brown Advisory, CEO
Baltimore, MD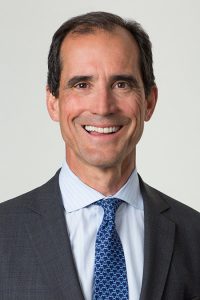 Mike Hankin is President and Chief Executive Officer of Brown Advisory Holdings Incorporated, a position he has held since the firm became independent from Bankers Trust/Alex. Brown & Sons on June 30, 1998.   He has spent over 25 years assisting a wide range of individuals and institutions on their investment and financial matters. He was formerly a partner with the law firm of Piper & Marbury (now ―DLA Piper).   He is Vice Chairman of the Johns Hopkins Medicine Board, a Trustee of the University, and a member of the Applied Physics Lab Board of Managers.  He was an early philanthropic supporter of a commercial analyst role at Johns Hopkins Technology Ventures and is supporting our student entrepreneurship efforts.
Bosun Hau (Arts & Sciences '12)
Tybourne Capital Management, Managing Director and Co-head, Private Investments
Hong Kong, China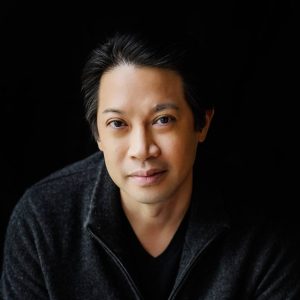 Bosun Hau currently is a managing director and co-head of private investments at Tybourne Capital Management, a Hong Kong based global public and private equity investment management firm. Previously, Hau served as a managing director and partner at Sailing Capital, a Hong Kong and Shanghai based global private equity firm. Hau also has served as a partner of MVM Partners LLP, a Boston and London based healthcare investment firm, as a management consultant with McKinsey & Company in Southeast Asia, and as an early-stage biotechnology investor with S.R. One Ltd, GlaxoSmithKline's corporate venture group. Earlier in his career, Hau served as an equity research analyst covering the medical device and pharmaceutical industries for Prudential Securities, Inc. and JP Morgan Securities, Inc. Hau started his career in sales and marketing at Eli Lilly & Company. Hau currently is a member of the boards of directors of Exicure, Inc., and of several private life sciences, fintech, consumer, and TMT companies. Hau has served as a director or observer to more than 20 publicly listed and private companies. Hau also is a Board Overseer of Beth Israel Deaconess Medical Center in Boston, a major teaching hospital of Harvard Medical School, and a Leadership Fellow of The Johns Hopkins University. Hau received a B.S. in Molecular and Cellular Biology, a B.S.H.S. in Physiological Sciences and a B.A. in Psychology from the University of Arizona, an M.Sc. in Biotechnology from Johns Hopkins University and an M.B.A in Finance and Health Management from the Wharton School at the University of Pennsylvania.
Isaac Kinde, MD, Ph.D. (Medicine '15)
Thrive Earlier Detection, Co-Founder, Head of Research & Innovation
Baltimore, MD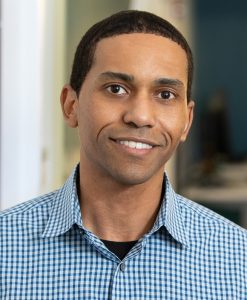 Isaac's expertise in molecular diagnostics stems from his graduate school training in the lab of Thrive's founders at Johns Hopkins University. His thesis research produced novel diagnostics based on improvements to massively parallel DNA sequencing. The technologies he co-invented with Thrive founders have subsequently enabled the earlier detection of several different cancers and other genetic diseases from a wide variety of clinical specimens. In 2012, Isaac was honored among Forbes' 30 Under 30 in science and healthcare. Isaac holds a B.S. in biological sciences from the University of Maryland, Baltimore County, where he was a Meyerhoff Scholar, a Ph.D. in cellular and molecular medicine, and an M.D. from the Johns Hopkins University School of Medicine.
Ethan Leder (Arts & Sciences '84)
Precision Medicine Group, Co-Founder and Executive Chairman
Bethesda, MD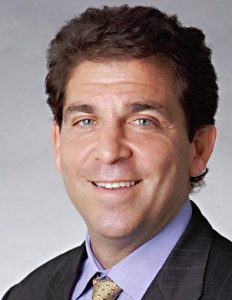 Ethan D. Leder is the Co-Founder and Executive Chairman of Precision Medicine Group. Over the past 25 years, he has been an entrepreneur focused on building and managing innovative, market-leading companies that address critical gaps in the healthcare industry. Prior to Precision Medicine Group, Leder was the Founder and CEO of United BioSource Corporation (UBC), which became the leader in real-world research addressing safety, value, and comparative effectiveness for the life science industry. Before UBC, Ethan was the Founder and CEO of U.S. Bioservices, Inc., which addressed a growing need for personalized, direct-to-patient distribution of high-cost biotechnology for serious medical conditions. Ethan is a Johns Hopkins Trustee and the lead funder of our student entrepreneurship programs on the Homewood campus.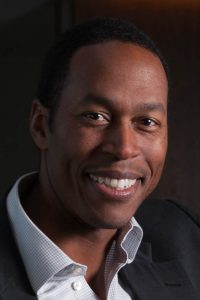 Travis A. McCready
Executive Managing Director/National Practice Leader, North American Life Sciences Markets
Jones Lang LaSalle (JLL)
Boston, MA
Travis McCready is the Practice Leader for JLL's life sciences real estate markets practice, working with universities, life sciences companies, developers and investors to bring to market life sciences real estate infrastructure that supports cutting edge research across North America.  He has over 25 years of experience leading public, private, and nonprofit ventures with a focus on technology and innovation-based companies.  The former President and CEO of the $1.6 billion life sciences funding agency Massachusetts Life Sciences Center, Travis remains active in the life sciences community serving as director and scientific advisor to health care and life sciences start-ups focused on rare disease diagnostics, the microbiome, and advanced biomanufacturing. Travis is the co-chair of the Academic Institute Advisory Board at Atrius Health, the largest independent physician-led healthcare organization in the Northeast.  He is passionate about supporting tech-based entrepreneurship and serves on numerous boards, including global business accelerator MassChallenge, wet lab incubator MBI, and Wentworth Institute of Technology; and the advisory boards of Harvard's School of Engineering and Applied Sciences, Johns Hopkins Technology Ventures, Singapore-MIT Alliance for Research and Technology, and the BU School of Public Health's IdeaHub public health accelerator. A native of New York City, Travis received his B.A. from Yale University, and J.D. from the University of Iowa.
Mary Miller
Former Deputy Secretary of Treasury and Director at T. Rowe Price
Baltimore, MD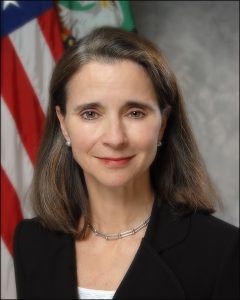 Currently, Mary is a Senior Fellow for 21st Century Cities Initiative at Johns Hopkins University and a private investor.  She previously served as the U.S. Department of the Treasury's Under Secretary for Domestic Finance and as Assistant Secretary of the Treasury for Financial Markets. Prior to joining Treasury, Miller spent 26 years working for T. Rowe Price Group, Inc., where she was the director of the Fixed Income Division and a member of the firm's Management Committee.  Mary was the lead author of the 21st Century Cities Initiative Report, "Financing Baltimore's Growth:  Measuring Small Companies' Access to Capital" and is a regular advisor to Christy Wyskiel on innovative financing mechanisms.
Heather Murren (Arts & Sciences '88)
Private Investor
Las Vegas, NV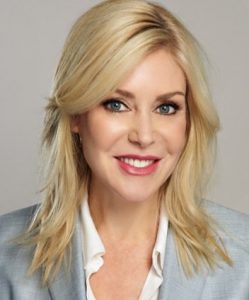 Ms. Murren served as a Federal Commissioner on the Financial Crisis Inquiry Commission from 2009-2011. The Report of the Financial Crisis Inquiry Commission was published in 2011 and was critically acclaimed and a New York Times bestseller. Ms. Murren was a cofounder and had previously served as the first chairman of the board for Nevada Cancer Institute, a non-profit cancer research and treatment center.  In 2002 she retired as a managing director, Global Securities Research and Economics, of Merrill Lynch, where she was group head for the Global Consumer Products Equity Research effort. She is a Johns Hopkins University Trustee.  She has advised several Johns Hopkins startups and was an early proponent of the Innovation & Entrepreneurship Advisory Board.
Morris Offit (Arts & Sciences '57)
Offit Capital Advisors LLC, Chairman
Greenwich, CT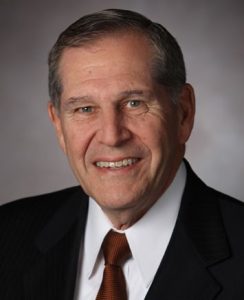 Morris Offit is the Chairman of Offit Capital Advisors LLC, a wealth management advisory firm in New York. From 2002 to June 2007, he was the Co-Chief Executive Officer of Offit Hall Capital Management LLC, also a wealth management advisory firm with offices in New York and San Francisco.  Prior to that time he was founder and CEO of OFFITBANK, a wealth management private bank, which merged into Wachovia Bank in 1999. He is Trustee Emeritus and Past Chairman of the Board of Trustees of Johns Hopkins University and Medicine.  Morris was an early proponent of the creation of the Innovation & Entrepreneurship Advisory Board and has been a long-time support of innovation across the university.
Chandra Ramanathan, Ph.D., M.B.A.
Global Head, Pharma R&D Open Innovation, Bayer
Boston, MA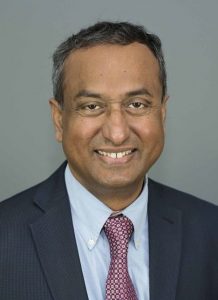 Chandra Ramanathan leads the Open Innovation Centers (OICs) around the world (US, Europe, Japan, China and Singapore) for Bayer. The OICs focus on early access to breakthrough technologies, management of strategic alliances, and public private partnerships. Chandra's previous roles at Bayer include Global Program Lead for External Innovation/Life Sciences, Global Launch Team Leader (copanlisib) and Head of Global Oncology Pipeline Marketing. Prior to joining Bayer, Chandra worked at Wyeth (Pfizer) and Bristol-Myers Squibb in various roles in Drug Discovery, Applied Genomics, and Business Development & Licensing. Chandra earned an MBA from the Columbia Business School, a PhD in Genomics/ Bioinformatics, an MS in Medicinal Chemistry, and a BS in Pharmacy. Chandra is an adjunct assistant professor at the Tufts School of Medicine and is on the Board of Directors of MassBIO, the Massachusetts Biotech Council.
Ryland Sumner
Point Field Partners, President
Baltimore, MD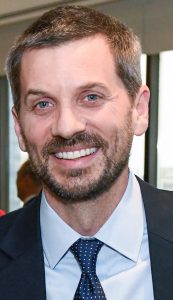 Ryland Sumner is the President of Point Field Partners, the family office for Baltimore Ravens owner Steve Bisciotti. Point Field employs a flexible investment strategy across private equity, real estate, and venture capital and looks to partner with operators and entrepreneurs to create long-term value for its companies and community. Point Field has invested in more than 30 companies and real estate assets and has led a variety of transactions from control buyouts to early-stage venture.
Prior to Point Field, Sumner was Co-head of Private Equity at Brown Advisory, a $100 billion investment management firm. Before Brown Advisory, Sumner practiced law at Venable LLP, and he began his career as a Business Analyst at McKinsey & Company in San Francisco. Sumner is a graduate of Brown University and the University of Virginia School of Law, and he is a CFA charter holder. Originally from Utah, he now lives in Baltimore with his wife and two young sons.