EVAN BENDER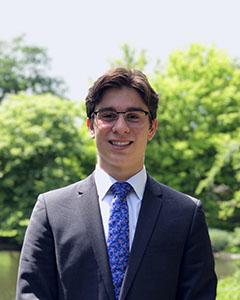 Evan is a biomedical engineering student with an interest in innovative device design and implementation, working towards a career in patent law. He is currently leading a design team working to improve the standard of care for patients requiring supplemental oxygen therapy. He is also working on teams focused on containing aerosolized particles during resuscitation in response to COVID-19, and reducing occurrences of limb length discrepancies in total hip replacement procedures. Additionally, Evan is a member of TCO Labs, a student-run organization that fosters entrepreneurship within the Hopkins community.
ROSHAN CHIKARMANE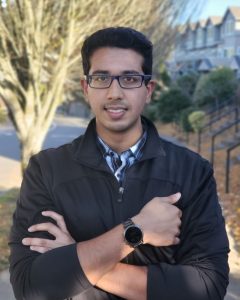 Roshan is a PhD candidate in the Pharmacology and Molecular Sciences program at the Johns Hopkins University School of Medicine. His PhD thesis work in the lab of Dr. Vasan Yegnasubramanian applies cutting-edge genomic techniques to examine the genetic and epigenetic drivers of prostate cancer development and inform novel therapeutic strategies. Roshan earned his Bachelor's Degree in Biochemistry at the University of Oregon, where he also conducted research on the neurological basis of spatial memory and learning in the lab of Dr. Clifford Kentros. Outside of the lab, Roshan enjoys writing about the latest advances in biotech/pharma and interviewing people working in biotech/pharma, consulting, venture capital, and other private sector industries as the Founder, Director & Host of Hopkins Biotech Podcast.
Favorite Quote: "I shall either find a way or make a way." Hannibal of Carthage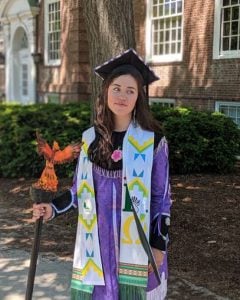 AUTUMN DIGGS
Autumn is a first-year student in the Master of Science in Nursing Program at the Johns Hopkins University School of Nursing, ultimately pursuing a career as a Nurse Practitioner. Prior to her graduate studies, she attended Dartmouth College where she received her bachelor's degree in Psychology. She was involved in numerous research studies within both the Cognitive Science and Psychological and Brain Sciences Departments. Autumn is excited to combine her love for medicine, research, and social justice to deliver transformative technologies to both patients and health care providers.
Favorite Quote: "Not everything that is faced can be changed. But nothing can be changed until it is faced." James Baldwin 
JEAN GARCÍA-DÍAZ
Jean is a PhD candidate in the Cellular and Molecular Medicine program at the Johns Hopkins University School of Medicine. In the laboratory of Dr. Ryan Riddle, he studies the role of the Wnt signaling pathway in the development and maintenance of bone tissue. Prior to graduate training, he received his bachelor's degree in biology from Turabo University in Gurabo, PR. He also completed a two-year NIH-PREP research fellowship in the laboratory of Dr. Erika Matunis at the Johns Hopkins School of Medicine.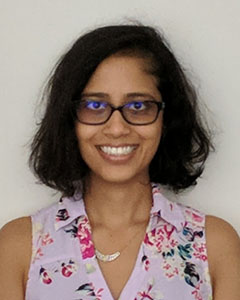 SHWETA GOHIL
Shweta is a Doctor of Nursing Practice student at Johns Hopkins School of Nursing. Her specialization is pediatric primary care. Prior to entering her DNP, she worked in the field of pediatrics as a PICU, Hematology/ Oncology, and Clinical Genetics nurse. She also received her MSN from Johns Hopkins University and her MPH from Rutgers University. Her future aspirations include combining the business and medical sides of healthcare within the fields of health-tech and/or life sciences consulting. Outside of work and school, Shweta enjoys hiking and traveling with her partner and puppy.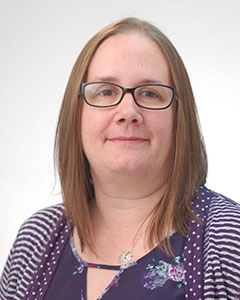 WENDY GRANT-MCAULEY
Wendy is a PhD candidate in the Cellular and Molecular Medicine program at the Johns Hopkins University School of Medicine. In the laboratory of Dr. Susan Eshleman, she studies the antibody response to HIV infection in the context of early viral suppression, and how reactivity to specific epitopes impacts intrahost viral evolution. Prior to training at Hopkins, she earned her master's degree in applied molecular biology from the University of Maryland, Baltimore County and her bachelor's degree in biology from Jacksonville University.
Favorite Quote: "Fight for the things that you care about, but do it in a way that will lead others to join you." Ruth Bader Ginsburg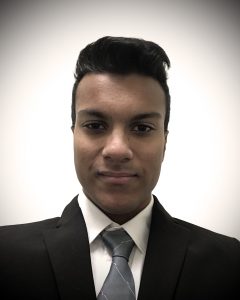 SAMIR ISMAIL
Samir is a junior studying Biomedical Engineering at Johns Hopkins, with a focus on medical devices and imaging. He has experience in instrumentation and computer vision, developing an image processing tool to analyze biomarkers indicative of lung disease in CT scans. He is passionate about medical devices and commercializing new technology to bring to the frontiers of medicine.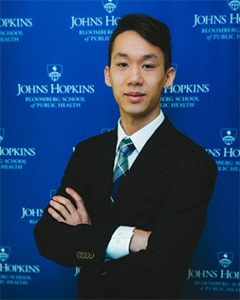 BOBBY KWAN
Bobby is a fifth-year PhD candidate in Biochemistry and Molecular Biology department at the BSPH completing his thesis work in Dr. Sean Prigge's lab on the functional characterization of novel proteins and pathways in the human malaria parasite (Plasmodium falciparum), potentially paving the way for new drug targets and the development of novel antimalarials. Bobby is familiar with JHTV through his work as a student founder and CEO of a sports nutrition startup. JHTV's lab space was where he conducted pilot product formulation and development. Outside of the lab, Bobby likes to play lacrosse; serving as one of the team captains for the men's club lacrosse team at the Homewood campus. Prior to his PhD, Bobby earned his ScM from the BMB department at the BSPH, and a bachelor's from UMBC.
Favorite Quote: "You miss 100% of the shots you don't take." Wayne Gretzky
JOO HEE (JOY) LEE
Joy is a Sophomore studying Biomedical Engineering. She has experience working with breast cancer imaging and wearable optical imaging devices, wet lab experience with bacterial culturing on materials with anti-biofouling properties, and currently working on cell segmentation and imaging for Dr. Devreotes.
JAMIE MEDINA
As a Senior Fellow at the Commercialization Academy, Jamie manages a cohesive team of talented fellows that evaluate the potential of novel technologies. Jamie is a PhD candidate in the cellular and molecular medicine program at the Johns Hopkins University School of Medicine. His thesis research uses next-generation sequencing approaches to detect cell-free tumor DNA in liquid biopsies for early and advanced-stage cancers. Prior to graduate training, he received his bachelor's in biology from Bridgewater State University and performed cancer research at Brigham and Women's Hospital in Boston.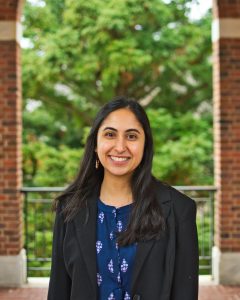 DISHA MISHRA
As a Commercialization Fellow, Disha writes marketing analyses and summaries of various inventions, with a focus on instrumentation and imaging medical devices. Disha is a sophomore undergraduate student at The Johns Hopkins University studying biomedical engineering. She has wet lab experience and design team experience working on a device that utilizes cloud computing to extract blood flow from a captured video of a patient's skin and displays the blood flow onscreen as a visual overlay on top of the original video. Disha also is part of the Dil Se Board, which runs a dance competition held at JHU, as well as a PILOT (Peer-Led Team Learning) leader where I help students become more comfortable in concepts of differential equations.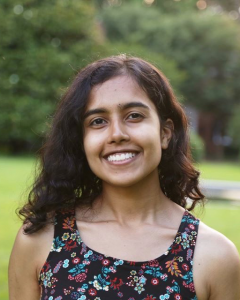 PAROMA MUKHOPADHYAY
Paroma is currently a senior majoring in Biomedical Engineering, with a focus in Imaging and Medical Devices, at JHU. She has previously conducted research in Dr. Schulman's lab at JHU to study capped DNA nanotubes in an effort to create a cell motor. Additionally, she has experience working on design teams such as Sup2Litho and Global Health Design. With the former, she worked on addressing swift, efficient patient repositioning during high-risk surgeries, and with the latter, she co-founded a student organization, a team that collaborated with members from Uganda to further develop medical device projects. Outside of these pursuits, she is also involved in community service with Alpha Phi Omega and misses practicing lyra (pre-pandemic) with JHU Circus Club.
Favorite Quote: "Get in good trouble, necessary trouble." John Lewis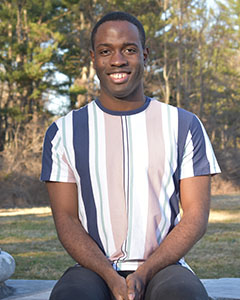 IFUNANYA NWOGBAGA
Ifunanya is a PhD Candidate at the Program of Molecular Biophysics at Johns Hopkins University. Under his advisor Dr. Brian Camley, he develops and tests mathematical models that leverage the relationship between cell shape and motion to accurately predict cell behavior. Prior to Johns Hopkins, he received his bachelor's in Chemical and Biological Engineering from Princeton University. As a Commercialization Academy Fellow, he's excited to be able to leverage his technical background to advance the impact that scientific research can have on society at large.
Favorite Quote: "A place where someone still thinks about you is a place you can call home." Jiraiya, from Naruto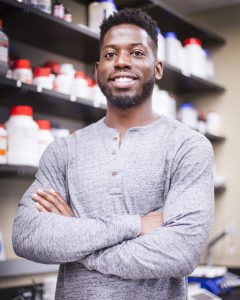 IKENNA OKAFOR
As a Commercialization Academy fellow, Ikenna analyzes the commercial market, academic, and patent landscape of early-stage technologies from academic laboratories at Johns Hopkins University. Ikenna is a fourth-year PhD in the Program for Cell, Molecular, Developmental Biology, and Biophysics (CMDB). He is advised by Dr. Taekjip Ha, where he uses high-resolution imaging techniques to study the physical behaviors of CRISPR  proteins and RNAs. He spent this past summer working for a boutique strategy consulting firm as an analyst, gaining valuable work experience. Prior to attending JHU, he earned a bachelor's in Neuroscience from George Mason and a Master's in Biological Science from UMBC. Outside of school he enjoys eating, cooking, (follow @ikennaeats on IG), reading, and traveling.
Favorite Quote: "Shoot for the moon. Even if you miss, you'll land among the stars." Norman Vincent Peale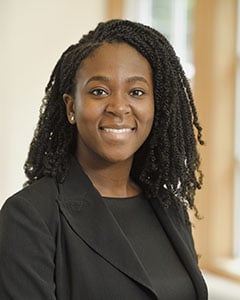 MARY OMOTOSO
Mary is a PhD candidate in the Biomedical Engineering (BME) program at Johns Hopkins University School of Medicine. In the lab of Jonathan Schneck, MD, PhD, she studies how biomaterial-based platforms can be utilized to alter T cell metabolism for enhanced adoptive cellular therapies. Prior to Johns Hopkins, Mary received her Bachelor of Science degree in Bioengineering from North Carolina A&T State University in Greensboro, NC. For the 2021-2022 school year she will serve as the Co-Chair of BME EDGE to help other BME PhD students explore nonacademic career options. Outside of her studies, Mary enjoys playing the guitar, writing music with friends, and baking.
Favorite Quote: "In all work, there is profit."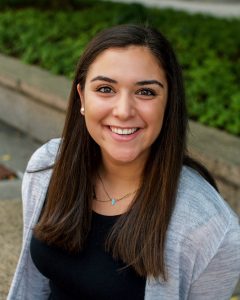 LEXI ORLINKSY
Lexi recently graduated with a Bachelor of Science in Biomedical Engineering from Columbia University in New York City. During her undergrad, she pursued a variety of research opportunities in the Immunology field and worked as a medical assistant at the Simmons-O'Brien & Orlinsky Dermatology Practice. In the Commercialization Academy, Lexi researches and analyzes novel technologies submitted by faculty to provide insight in order to further the commercialization strategy.
Favorite Quote: "Everybody is a genius. But if you judge a fish by its ability to climb a tree, it will live its whole life believing that it is stupid."
JASON QIAN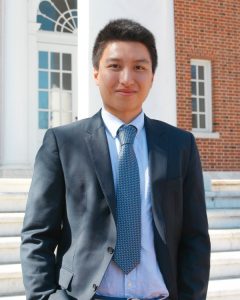 Jason is currently a senior, double majoring in biomedical engineering and economics at Johns Hopkins University. He has conducted research at Boston University in Stimulated Raman Scattering. This past summer Jason worked in the project management division at the pharmaceutical company Catalent. He will be returning to Catalent the following summer to work in Strategy and Corporate Development as an intern.
Favorite Quote: "I see now that the circumstances of one's birth are irrelevant. It is what you do with the gift of life that determines who you are." Mewtwo, Pokémon Movie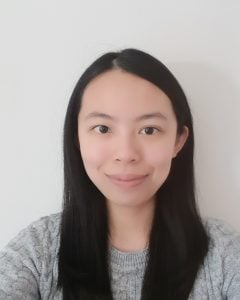 SELINA SHIQING TEH
As Senior Fellow, Selina supervises a team of student fellows and reviews technology evaluations and marketing summaries. Selina is a PhD candidate in the Cellular and Molecular Medicine program in the School of Medicine. Her thesis research utilizes both molecular biology and bioinformatics approaches to develop a novel cell killing strategy against pancreatic ductal adenocarcinoma. Prior to her graduate studies, she received her bachelor's degree in Genetics from Iowa State University and did post-baccalaureate research at the University of Michigan Medical School.
Favorite Quote: "The best moments in our lives are not the passive, receptive, relaxing times – although such experiences can also be enjoyable if we have worked hard to attain them. The best moments usually occur when a person's body or mind is stretched to its limits in a voluntary effort to accomplish something difficult and worthwhile." Mihaly Csikszentmihalyi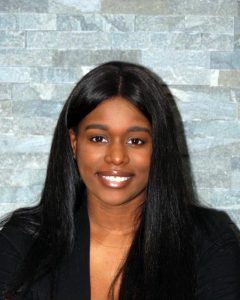 ALIYAH SILVER
As a Commercialization Academy Fellow, Aliyah develops and executes marketing campaigns to generate interest in Johns Hopkins technologies from potential industry partners. Aliyah is a third-year PhD candidate in the Molecular Microbiology and Immunology program at Johns Hopkins. She works in the lab of Dr. Jamie Spangler at the Johns Hopkins School of Medicine's Translational Tissue Engineering Center where she is engineering novel molecular platforms for targeted stimulation of immune clearance. Aliyah earned her Bachelor's degree in Biological Sciences from the University of Maryland in College Park.
Favorite Quote: "Nothing will work unless you do." Maya Angelou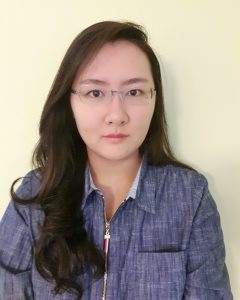 JESSICA SU
As a Commercialization Academy fellow, Jessica analyzes the JHTV technology portfolio to help identify methods of improving commercialization efforts for faculty. Jessica is a junior studying biomedical engineering with a focus area in imaging and instrumentation. She is a member of the Photoacoustic and Ultrasonic Systems Engineering (PULSE) lab where she works on robot-assisted ultrasound imaging applications. She is also a member of a design team, working on improving the current standards of detecting magnets in ingested foreign bodies for pediatric patients.
Favorite Quote: "Try again, fail again. Fail better."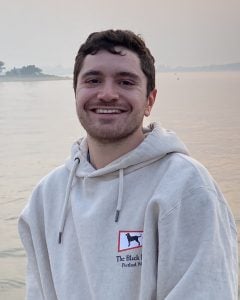 JOE VARRIALE
Joining the Commercialization Academy, Joe is in his fourth year as a Ph.D. candidate in the Department of Pharmacology and Molecular Sciences at the Johns Hopkins University School of Medicine. His thesis project under the mentorship of Dr. Robert Siliciano investigates the role of adaptive immunity in the context of a cure for HIV. In addition to his graduate work, Joe is an avid biotech investor and a co-Director/Host of the Hopkins Biotech Podcast.
Favorite Quote: "Nature uses only the longest threads to weave her patterns so that each small piece of her fabric reveals the organization of the entire tapestry." Richard Feynman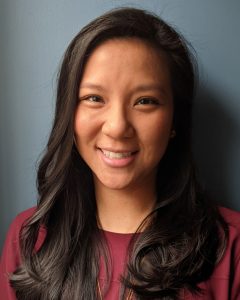 KELLIANN WACHRATHIT
Kelliann currently evaluates novel technologies submitted to JHTV, providing key insights related to value proposition, challenges/risks, and applicable markets that guide the commercialization strategy. Kelliann is a first-year in the Master of Science in Nursing (Entry into Nursing) Program at the Johns Hopkins University School of Nursing. She came to nursing after obtaining her Bachelors of Science in Bioengineering from the University of Maryland, College Park, and working for over a decade at the U.S. Food and Drug Administration (FDA). At the FDA, she conducted regulatory research on neural implants, reviewed pre-market submissions for neurological and physical medicine devices, and coordinated analyses on emerging post-market medical device safety issues. Kelliann is excited to use her experiences to collaboratively bring new, safe, and effective products to patients and healthcare providers.
Favorite Quote: "Never stop learning because life never stops teaching." Unknown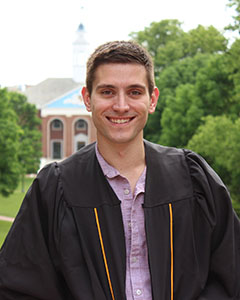 BRETT WOLFINGER
Brett is a PhD candidate in the Computer Science department at Johns Hopkins Whiting School of Engineering. In the laboratory of Dr. Gregory Hager, he develops computer vision and machine learning applications for medical problems, particularly in the operating room and endoscopic surgery. Brett earned his master's in Robotics and his bachelor's in Biomedical Engineering from Johns Hopkins University.
Favorite Quote: "Go confidently in the direction of your dreams! Live the life you've imagined." Henry David Thoreau
SIYA ZHANG
Siya is a junior majoring in biomedical engineering with a focus on imaging and instrumentation. She has experience on a design team working on monitoring spinal cord blood flow post-spinal cord injury and is currently on a design team focusing on improving neonatal enteral access. She develops hardware in Otoglobal Health, a startup developing a low-cost, smartphone-based Otoacoustic Emissions Device (OAE), OtoScreen, to accurately identify newborn and pediatric hearing loss in developing countries.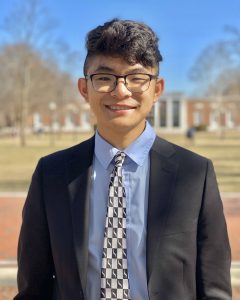 ANSON ZHOU
As a Commercialization Academy Fellow, Anson uses data analysis to identify technologies at JHU and JHMI that have high commercial potential to expand the number of licenses within the JHTV portfolio. Anson is a sophomore undergraduate studying biomedical engineering at Johns Hopkins. He is a member of the Hai-Quan Mao Lab at the Institute for NanoBioTechnology and the Translational Tissue Engineering Center where he develops biomaterials devices for nerve and soft tissue regeneration. He is also a co-founder of Pediafeed, a startup creating a novel pediatric gastrostomy tube. Additionally, he is a board member of the Biomedical Engineering Society, serves as Vice-President of the Society for Biomaterials, and works as a member of the Access and Diversity Committee at the Office of Admissions.
Favorite Quote: "Do what you feel in your heart to be right – for you'll be criticized anyway." Eleanor Roosevelt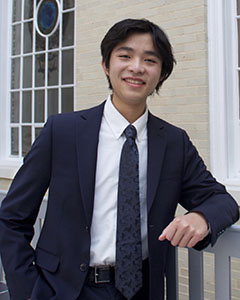 JUSTIN ZHOU
Justin is a junior at Johns Hopkins studying Biomedical Engineering with a minor in Entrepreneurship and Management. As a member of the Searson Group at the Institute for NanoBioTechnology, Justin constructs microfluidic models of the blood-brain barrier to study neurodegeneration. Additionally, he participates in the BME Design Team program, where he worked on reducing the incidence of Catheter-Associated UTIs by tracking bacteriuria concentration and is currently leading a team to develop a low-cost task trainer model for arthrocentesis. Outside of research and design, Justin is involved with the MedTech Network, Hopkins Sport Taekwondo, First-Year Orientation, and Alpha Kappa Psi Professional Business Fraternity.
Favorite Quote: "You can disagree without being disagreeable." Ruth Bader Ginsburg
Connect with Stew
Want more info?
Stew can provide you with details about the Commercialization Academy fellowship experience. Contact him to learn more.