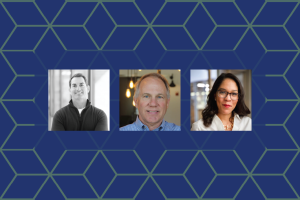 Johns Hopkins Technology Ventures continued its "Emerging CEO Panel Series" last week to help inventors and founders avoid blind spots and learn best practices for launching and scaling successful startups. Among the topics discussed were developing a one-year operating plan, building your team and raising capital.
The CEO panelists were Jesse Christopher of Longeviti, Dan Roche of Qualytics (who also is a JHTV mentor-in-residence) and Ellington West of Sonavi Labs.
You can watch the webinar here or view it below. To sign up for the next session, scheduled for May 25 and focused on the nuts and bolts of building a startup, click here.