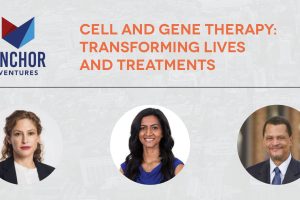 Cell and gene therapies (CGT's) are rapidly transforming medical care and treatments. These processes use modified cells or cellular matter to treat, prevent or cure serious health issues such as cancer, genetic disorders, immunodeficiencies, and rare diseases.
The Maryland Stem Cell Research Fund (MSCRF) has invested over $170 million in Maryland to support this industry and accelerate cures.
Vered Caplan, CEO of Orgenesis, and Darryl L. Carter, venture advisor, University of Maryland, Baltimore and co-founder of Otter Imuno-Oncology LLC, discussed the technologies themselves and their applications. They also explored the impact of these advances on human life.
The panel was moderated by Amritha Jaishankar, executive director of MSCRF. Watch the discussion below: