Dr. Sashank Reddy grew to love Charm City while attending The Johns Hopkins University in 1996 as a Beneficial Hodson scholar. The Wisconsin native obtained his bachelor's degree in biology and humanistic studies at Hopkins before moving to Harvard Medical School to complete his MD and PhD under the auspices of the NIH Medical Scientist Training Program.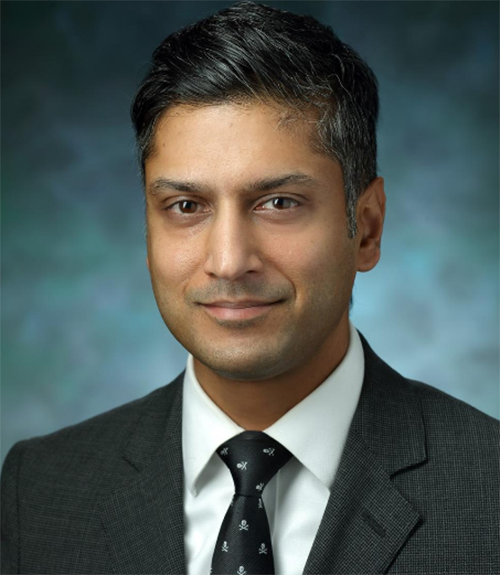 After a brief stint at Third Rock Ventures, Boston's premiere life sciences venture creation firm, Reddy returned to Baltimore—and Hopkins—in 2011 as a plastic and reconstructive surgery resident. He later co-founded and ran LifeSprout, a FastForward 1812-based company that is developing the next generation of synthetic soft tissue substitutes for aesthetic and reconstructive medicine. Reddy is now taking on a new role as Medical Director of Johns Hopkins Technology Ventures, where he is tasked with helping to move science and medicine from concept into practice.
Below, Reddy talks about crafting a message around entrepreneurship and scientific discovery and what drew him back to Baltimore.
How long have you been involved with JHTV? Explain your role as JHTV's Medical Director.
I've been involved since early 2018. I aim to be a force multiplier for my colleagues in the office and for our broader faculty. There's such a wealth of great research at Johns Hopkins. I try to help people think about how to magnify its impact. In essence, how do we take high-concept science and medicine and reduce it to practice. There is also an element of storytelling. One has to be able to craft a compelling vision around a technology to find people who are going to finance it and run it. Without that, you don't create any value.
What got you involved/interested in this position?
I first engaged with JHTV in the context of LifeSprout. Christy Wyskiel (Senior Adviser to the President and head of JHTV) was extremely helpful to our enterprise. She liked how we were able to channel faculty discoveries into something investable, and she asked if I could help do the same for other technologies. Dr. Mike Weisfeldt, my predecessor in this role and a legend at this University, was also instrumental. He has been a huge advocate and mentor for me. The opportunity to carry on his efforts in my small way was alluring.
Are there any changes at JHTV you have observed since bringing LifeSprout into the mix in 2015?
At the time we started, the entrepreneurial culture within the University was already building. But as people realize that great discoveries here don't have to end when they publish a paper—that they can push them into the real world and that there are people at JHTV to help—it's becoming a groundswell. It also helps that we're seeing more successful examples in the city. It's great to watch huge efforts in cancer diagnostics like PGDX in Canton and in therapeutics like WindMil and others in East Baltimore grow. It's a very exciting time.
What drew you back to Baltimore?
I love this place. Johns Hopkins gave me a scholarship a long time back and set me on the path of doing academic medicine and entrepreneurship. All the things I've been able to do began at Hopkins with amazing teachers and mentors. That's why I wanted to come back. There was no other place—no other hospital—that I thought had more exciting things going on.
And so much happened while I was gone. There was no Harbor East when I left; where I live now —Hampden — has really blossomed. It's really fun to be a part of it at the ground level.
What do you like to do for fun? Tell me about your hobbies.
I play squash and I run and bike. I love food and there's a lot of great fine dining in Baltimore. Between eating, sports, and two little kids at home, I'm kept pretty busy.
What's your favorite restaurant in Baltimore?
It's a toss-up between The Food Market in Hampden and Tagliata in Harbor East.
What is it about Baltimore that makes it a good place to innovate?
The foundation is the discovery engine at places like Johns Hopkins. The scientists and clinicians here are so prolific in advancing the frontiers of knowledge – the first and most important mission of the University. But it doesn't have to stop there. We are now being empowered to make sure the benefits of that knowledge are shared by society. I think that's in part what "Knowledge for the World" means. At Johns Hopkins we not only make great discoveries, we disseminate them, and we now turn them into new therapies, new products, new services. This has been a University-wide mission from President Daniels that has truly flourished under Christy's leadership.