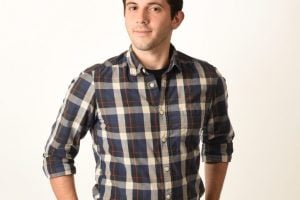 Eighty percent of health care management happens alone, out of the sight of medical professionals. Quantified Care, a digital health startup based in FastForward 1812, is developing innovative tools that lead to better management of chronic conditions and post-discharge support outside of medical facilities.
Quantified Care's multi-channel platform operates through traditional modes of communication, such as SMS and IVR, as well as on patient smartphones and tablets. This reduces the need for expensive single-use monitors while providing custom condition-specific modules that complements their plan of care. Three core features of its platform help improve clinical outcomes:
Daily reminders to engage patients and keep them on track
Simple and easy assessment for the collection of symptoms, vitals and medications
Real-time feedback to allow patients to better control their health
Founded in 2014 by current CEO Michael Batista, Quantified Care has raised $1.15 million in funding and currently has three full-time employees, five part-time employees and an extended remote development team. In addition to winning the 2016 Health 2.0 Start-Up Stand-Up pitch competition in Boston, Quantified Care won "Top Innovation Prize" at the GuideWell Cancer Challenge for its collaboration with DSHI this summer.
Below, Batista shares his startup journey.
In a few words, what does your company do?
Multi-channel, technology-agnostic, real-time communication and coordination.
What are your goals and how will you get there?
Quantified Care's goals are to create simple, intuitive tools that efficiently enhance remote patient monitoring, management, and engagement while solving medical, operational and fiscal challenges affecting providers, health insurers and worker's compensation. We're achieving these goals with an excellent team bringing together clinical, engineering, and business talent as well as key initial clients and partners in each of our three market verticals. Quantified Care also benefits from the amazing support of our investors, many of whom are right here in the Baltimore and D.C. areas.
Why have you chosen Baltimore as your startup's home?
Baltimore is where Quantified Care was born and bred. We entered the DreamIt Health accelerator program with the support of Johns Hopkins Technology Ventures and BioHealth Innovation back in 2014, and we are still here building our company. Back then, we found ourselves to be a small fish in a young but diverse pond, which meant ready access to the resources necessary to grow our business. The early support we received from local institutions followed closely by investment from local organizations and the state through TEDCO quickly made it clear that Baltimore was where Quantified Care would call home.
What opportunities make it a good place for growing a business?
Early-stage companies in Baltimore benefit from the fact that institutional, state and private resources in the community have recently made a concerted attempt to put the Baltimore startup scene on the map. This translates into opportunities to work with world-renown institutions like Johns Hopkins, secure funding from Seed to Series A and beyond through TEDCO or engage with local foundations for resources and support such as The Abell Foundation. With a young but growing community, startup companies in Baltimore benefit from a very low barrier to connecting with these types of opportunities.
Baltimore's location within range of Washington D.C., Philadelphia, New York, and just a short flight away, Boston also position companies located here for success. For example, access to policymakers who play a crucial role in defining the landscape of key markets like health care are readily accessible in southern Maryland and our closest neighbor, Washington D.C. Speaking from Quantified Care's experience, we've found value in being able to easily tap into these markets to access clients, investors and partnership opportunities from our home base in Baltimore.
In terms of startups and innovation, what's one thing that separates Baltimore from other tech hotbeds?
One thing that I have been particularly impressed with is the state's efforts to support local businesses through funding, programmatic support and resources.
TEDCO provides an exceptionally comprehensive set of funding options for companies at all stages of growth through vehicles such TCF, CIF and LSIF for seed stage ideas, the Gap Fund for companies trying to make it to their next inflection point and the Maryland Venture Fund for vetted, successful startups ready to scale.
Programmatic support comes in the form of events, like the recent Entrepreneurship Expo, and opportunities, such as monthly CEO Roundtables, for local companies to network and engage across channels.
Resources, such as matching programs to help young companies find executives, infuse both wisdom and experience into nascent businesses.
If you could give your past self one piece of advice for creating a startup, what would it be?
I would give my past self the advice to always be selling. Especially for someone with an engineering background, I sometimes found myself too focused on the technology. However, I've learned that it is the sales process and understanding what clients will and will not spend money on that ultimately provides the most important feedback in the technology iteration process and finding product-market fit.
What book are you currently reading?
I am currently reading Great Expectations by Charles Dickens whose title seems rather applicable to first-time entrepreneurs. I failed to complete the book when I was in middle school but am much more appreciative of Pip's trials and tribulations this time around.
What innovator do you look up to? Why?
At least one close mentor has described their innovation strategy of generating hundreds of ideas in order to eventually reach the gems. I have adopted that perspective and with it, an appreciation for innovators like Thomas Edison who secured over 1,000 patents for ideas and inventions in his lifetime. I look up to someone who embodies such a prolific depth of creativity and the imagination to constantly push the boundaries of what technology can achieve.
It's after a long day of work, and you don't feel like cooking. What is your go-to Baltimore restaurant?
I really enjoy cooking as a way to take a break after work. However, for a bite to eat at literally any time of day, my 24/7 go-to is Sip & Bite, a local Canton landmark.
What's your favorite non-work-related thing to do in Baltimore?
I try to go hiking or camping at least once every other weekend if not more frequently. Spending time in the wilderness is my favorite way to refocus after a long week. With local hikes north and east of the city as well as the expanses of Shenandoah National Park, George Washington National Forest, and West Virginia all within range if you're willing to drive, there are a number of great options available. Recently, a friend and I completed the Maryland Challenge which involves hiking all 42 miles of the Appalachian Trail segment that cuts through Maryland in one day!