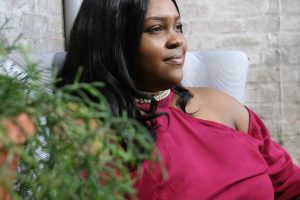 Growing up in West Baltimore, Brittany Young was only one of many in her neighborhood enthralled by the dirt bikers who would ride, rev and repair their bikes in Druid Hill Park as well as teach others how to do the same.
Now an engineer, Young created the social venture B-360 to show students how the skills they have developed to maintain their bikes can open career opportunities in STEM (science, technology, engineering and math). It also advocates for safe dirt bike riding.
Developing STEM skills and interests early gives these children a greater opportunity to end up in a STEM career, which pays 50 percent more on average (starting at a high school diploma/GED) than their non-STEM counterparts. Additionally, a recent Brookings Institute study found that Baltimore has the eighth-highest percentage of job openings in STEM fields among large metro areas.
Another report shows that the city has more than 122,000 mid-skill level STEM careers that can lift low-income residents to the middle class.
Below, we discuss Young's vision for B-360, Baltimore's startup support system and the benefits of the Social Innovation Lab.
In 5 words, what does your company do?
B-360 turns passion into opportunity.
What are your goals and how will you get there?
B-360 aims to change the perspective of engineers and dirt bike riders using STEM/STEAM (science, technology, engineering, architecture and math). It also provides safe spaces for students in the program to ride and work on dirt bikes.
In addition, we aim to create a STEM workforce development pipeline by establishing an elementary and middle school program that teaches students the engineering design process, safety protocols and mechanics.
For riders, we want to advocate to the city government for safe spaces to ride and the decriminalization of riding. We also aim to partner with STEM organizations and companies to provide occupational opportunities in this field.
Why have you chosen Baltimore as your startup's home?
Baltimore is my home and I need to start with solutions here first. Also, Baltimore is a perfect place to prove the model works. If the model can work here and be sustainable, it can work anywhere and help others who are developing social ventures that have the potential for great scalability.
Baltimore is the dirt bike capital, and dirt bikes and all their positive attributes deserve to be included in the culture of our city. As the city develops, I want its citizens to have the opportunity to grow with it and expand their career options.
What opportunities make Baltimore a good place for growing a business?
There are a lot of incubators and startups in Baltimore already as well as initiatives, such as the Social Innovation Lab, that help develop social ventures. Baltimore has a lot of resources, and people want to see innovative solutions grow and thrive here.
In terms of startups and innovation, what's one thing that separates Baltimore from other tech hotbeds?
Baltimore is a city with great potential because it has the perfect climate for innovation. Not only have established Baltimore changemakers built a tremendous infrastructure that facilitates change in the city, they are supportive of new ideas and initiatives. It's the perfect mix between new ideation and traditional solutions.
If you could give your past self one piece of advice for creating a startup, what would it be?

Never be afraid to get out there and try something new, and don't think your idea is too simple. Also, understand that not everyone was given your vision, so it is okay if people do not get it.
What book are you currently reading?
Between the World and Me by Ta-Nahisi Coates and Building Nonprofit Capacity: A Guide to Managing Change Through Organizational Lifecycles by John Brothers
What innovator do you look up to? Why?
Kimberly Bryant of Black Girls Code. I feel like we have similar stories of noticing inequity/disparity in our communities or workplace and wanting to help future generations not have the same struggle.
She was able to start with a small model, teaching girls of color how to code locally and then was easily able to replicate her model and help so many in a powerful way. Her program gives hard skills for careers but also social and life lessons on the importance of power in numbers, community-based solutions and impact as opposed to quantification.
It's after a long day of work, and you don't feel like cooking. What is your go-to Baltimore restaurant?
Depending on my mood, it will be either Connie's Chicken and Waffles, Home Maid or Land of Kush.
What's your favorite non-work-related thing to do in Baltimore?
I honestly just enjoy family time; getting together to go for walks or having picnics at Druid Hill on warmer days, visiting a museum, going to visit my grandmother, taking random car rides around the city. My siblings and I get together every weekend just for some "us" time and they keep me grounded.