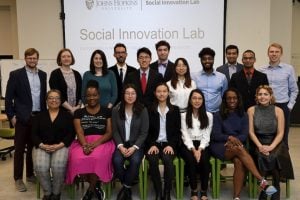 With an enthusiastic crowd of supporters on hand, 10 promising social ventures were announced as the Social Innovation Lab's 2018-19 cohort as part of a launch and reception event Oct. 24 at the new FastForward U Student Innovation Hub.
Over the next six months, these changemakers will work closely together and benefit from business and financial support, including funding, mentorship, office space and a rigorous curriculum to develop sustainable social ventures that impact our communities.
Each fall, SIL conducts a competitive application process open to Baltimore-area residents and JHU students, faculty and staff seeking support for their social venture. More than 100 teams applied to join the 2018-2019 cohort, up 25 percent from last year and more than 50 percent from 2016-2017. Applications covered many categories, including education, health and well-being, arts and culture and products and services.
SIL received very strong applications from both Baltimore-area community members and Hopkins-affiliated applicants, according to Director Alex Riehm.
"These teams demonstrate the wide variety of voices and experiences that make Baltimore such a vibrant, entrepreneurial, and impact-focused city," he said.
Janet Glover-Kerkvliet, who leads the Baltimore Job Hunters Support Group, said she was looking forward to joining the SIL community.
"Through interactions with my cohort fellows and expanded connections to the JHU community, I look forward to growing and developing my work with older long term unemployed workers and sharing my knowledge and experience," she said. "In the socioeconomic framework of our country, long-term unemployment is oft-forgotten issue that connects to many other social issues."
SIL has previously supported 72 ventures, including Portable Alternative Crib Initiative, Urban Pastoral, Baltimore Teacher Supply Swap, and ClearMask. The ventures combined have raised over $37 million in funding, hired 459 individuals in paid roles and made positive impacts in their communities.
"The Social Innovation Lab's structure, mentorship, individualized office hours, and emphasis on collaboration and support from fellow cohort members helped us grow a project into a company," said ClearMask president and co-founder Allysa Dittmar. "We wouldn't be where we are today without SIL."
Eighty percent of the teams chosen for the 2018-2019 cohort are led by women and entrepreneurs from minority groups. Sixty percent of the teams include a Johns Hopkins University student or alum or Hopkins employee. This year's teams are:
Ars Medica
Description: Promotes dialogue among the arts and sciences to enhance the quality of medical education.
Core Team: Javier de la Maza, Marielle Bugayong, Taj Keshav and Jianyi Nie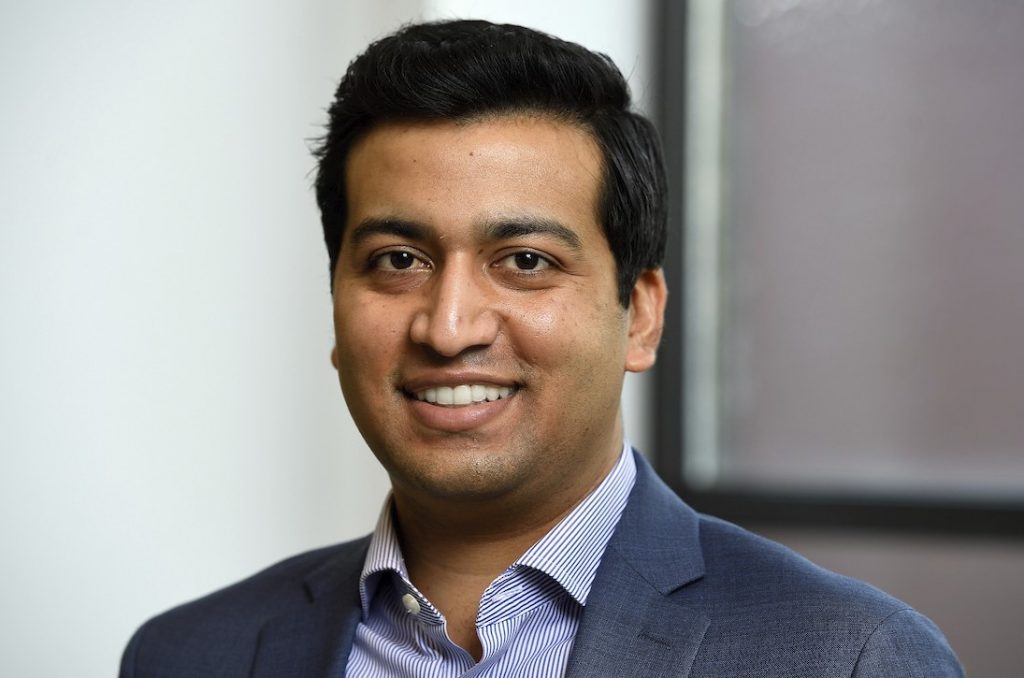 Ask Rose
Description: Ask Rose simplifies the way patients seek and receive mental-health care.
Core Team: Kavi Misrilall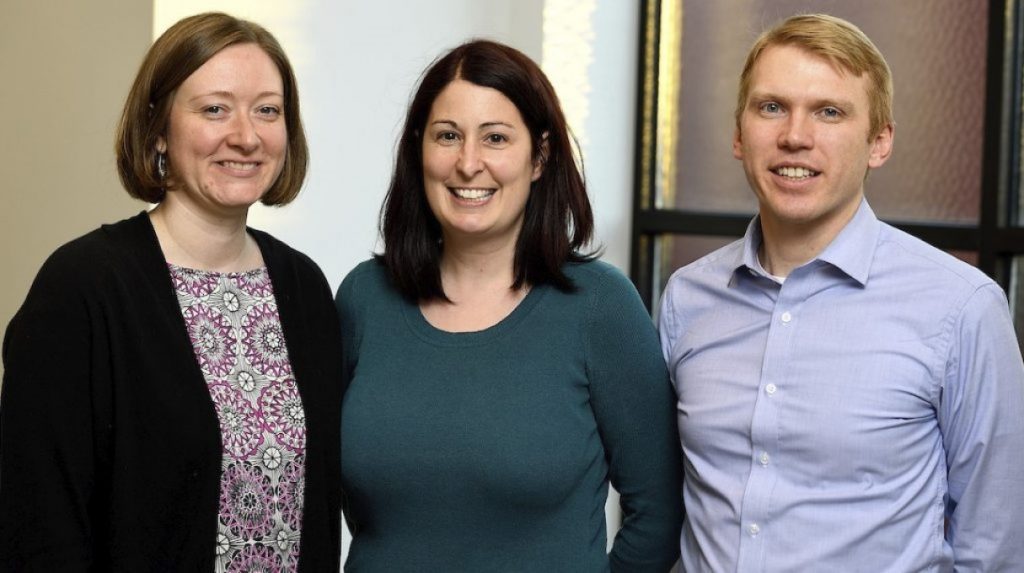 Baltimore Farm to Clinic Project
Description: Works with local farms to provide patients who struggle with chronic medical conditions and food insecurity with fresh vegetables in an effort to reduce food insecurity and improve health.
Core Team: Kate Rediger, Bailey Miles, Jon Shaw, Laura Harding-Fukushima, Joann Williams and Brian Adams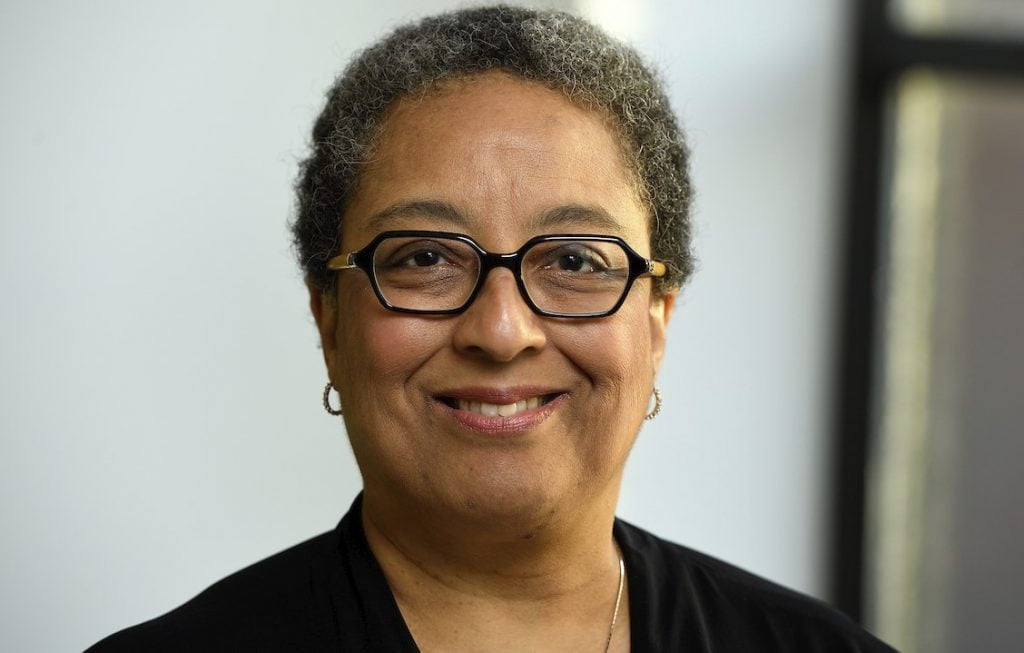 Baltimore Job Hunters Support Group
Description: Assists older long-term unemployed workers with the social, emotional, and psychological pain that come with mid-career job loss by providing counseling, coaching, information and referral service, outreach and advocacy.
 Core Team: Janet Glover-Kerkvliet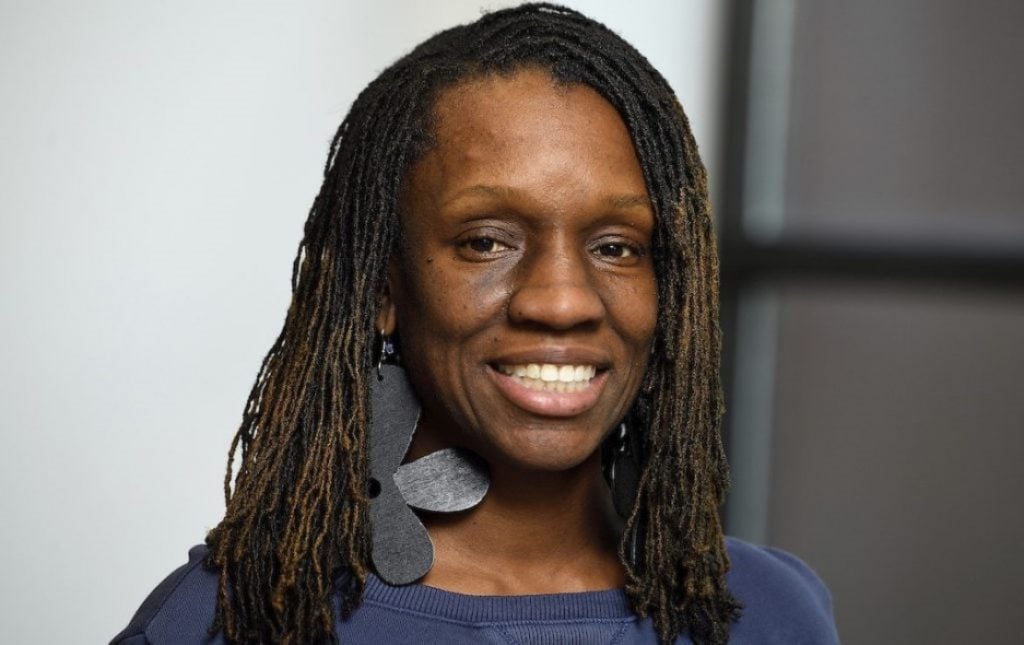 Description: Economic, environmental and social justice initiative addressing the issue of blight, led by the village and informed by the data.
Core Team: Nneka Nnamdi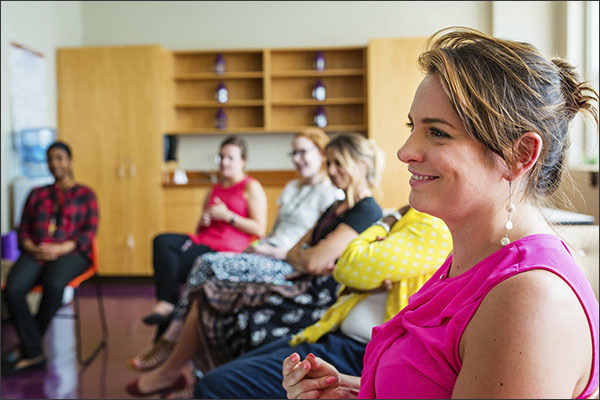 Description: Baltimore-born, international movement with the mission to organize and conduct support groups for teachers in the field of mental health and wellness to increase teacher happiness, retention, and professional sustainability.
Core Team: Danna Thomas (Click here for more on Danna and the Happy Teacher Revolution)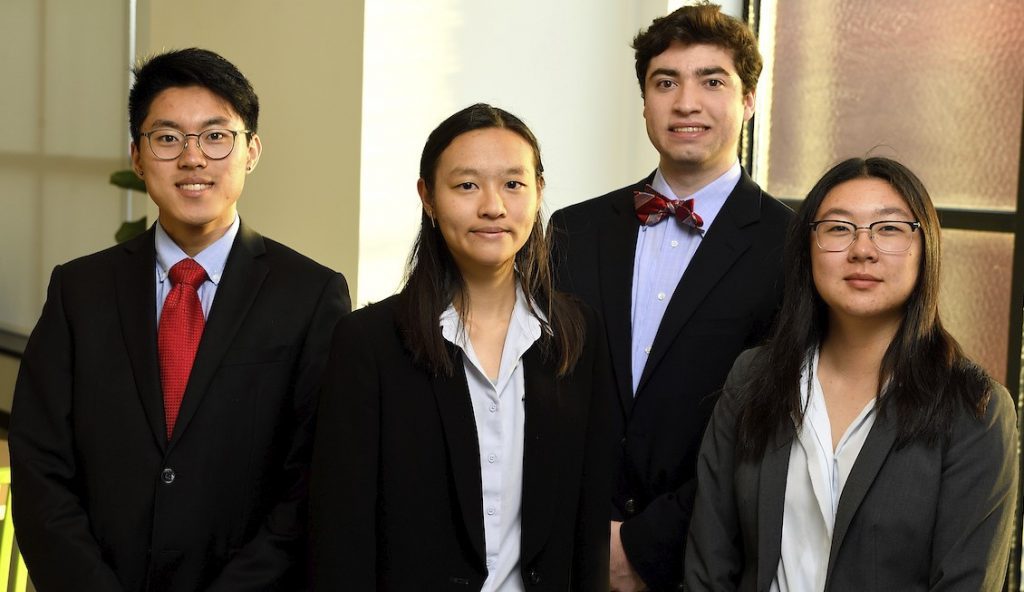 Description: Student-run social enterprise that creates 3D printed equipment to fill treatment gaps in health care.
Core team: Jody Mou, Kirby Leo, Chris Shallal and Simon Liu
MOMCares
Description: Provides postpartum doula support to black mothers navigating a NICU experience with their child.
Core Team: Ana Rodney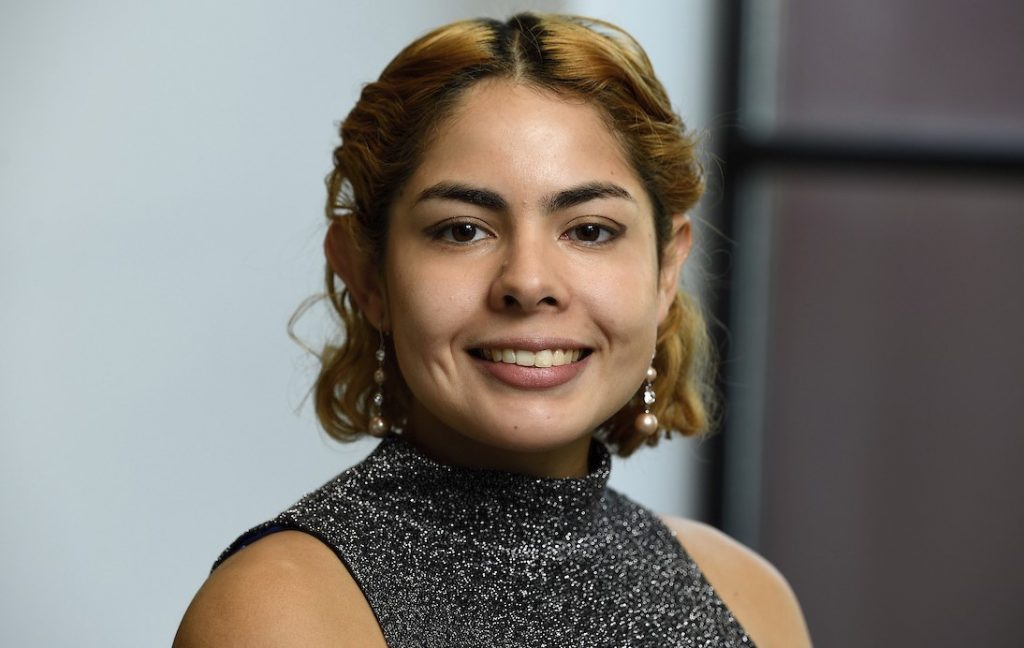 Description: Social enterprise geared toward creating a platform for immigrant artists and musicians to come together to support, highlight, and celebrate the importance of immigrants in Baltimore City.
Core Team: Valería Fuentes, Luz Orozco, Abbey Parrish, Torianne Schiff, Eunbi Kim, Eean Logan, Ariel Foster and Adrianna Fuentes