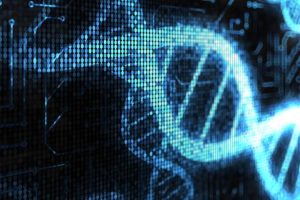 The following was originally published in Johns Hopkins Medicine's Newsroom. 
Johns Hopkins was one of the first academic medical centers to recognize the importance of genetics in medicine, establishing divisions of genetics in both the Department of Medicine and the Department of Pediatrics in the late 1950s. Ultimately these units combined, and in 1999 became the McKusick-Nathans Institute of Genetic Medicine, with an emphasis on understanding the genetic contribution to disease and using this knowledge to develop new treatments and preventive strategies to maintain health. In recognition of the rapidly growing importance of genetics in medicine, Johns Hopkins has launched the Department of Genetic Medicine.
The Department of Genetic Medicine joins 31 other departments in the Johns Hopkins University School of Medicine that focus on excellence in clinical care and the biomedical sciences. The change to department status will consolidate and promote the Department of Genetic Medicine's patient care, research and educational efforts and align the activities of the new department with other departments in the school of medicine.
Nearly 40 Johns Hopkins faculty members have been named primary appointees in the Department of Genetic Medicine. Working with genetic counselors, nutritionists, nurses and physician assistants, faculty provide diagnostic, management and counseling services for pediatric and adult inpatients at The Johns Hopkins Hospital as well as at seven outpatient clinics serving patients with genetic conditions, including cardiovascular and connective tissue systems, inborn errors of metabolism, mitochondrial disorders, malformation syndromes, epigenetics, skeletal dysplasias, intellectual disabilities and neurodegenerative diseases. Faculty and clinical staff at the Department of Genetic Medicine see approximately 4,000 pediatric and adult patients each year.
Scientists in the new department investigate genetic and genomic aspects of all disease, from rare single gene (Mendelian) disorders to common complex traits that result from combinations of many gene variants of modest effect interacting with environmental risk factors. Faculty receive approximately $35 million per year from federal and other sources to support research. The department also provides robust educational programs for medical and graduate students, residents, practitioners in other areas of medicine and the lay public, and has provided training opportunities to more than 1,000 individuals throughout its history.
"This new department designation underscores our continuing commitment to excellence in genetic medicine," says Paul Rothman, M.D., dean of the medical faculty and CEO of Johns Hopkins Medicine. "The new structure will help our researchers and clinical staff do their jobs even more effectively."
"Johns Hopkins is an internationally recognized center of human genetics research, patient care and education. Its outstanding history of accomplishments in genetics includes discoveries and advances in diagnosing and treating genetic diseases and increasing our understanding of the role of genetic variation in health and disease," says David Valle, M.D., the Henry J. Knott Professor and Director of the Department of Genetic Medicine and the McKusick-Nathans Institute of Genetic Medicine.
The Department of Genetic Medicine is also the academic home of multiple centers of excellence, including the Center for Genetic Counseling, the Genetics Resources Core Facility, the Baylor-Hopkins Center for Mendelian Genomics, and Online Mendelian Inheritance in Man (OMIM), a continuously updated catalog of human genes and phenotypes that is used by physicians, geneticists and investigators around the world. In collaboration with the Department of Pathology, the Department of Genetic Medicine also oversees Johns Hopkins Genomics, a clinical and research sequencing and genotyping center for Johns Hopkins patients and researchers as well as scientists and physicians from outside Johns Hopkins.