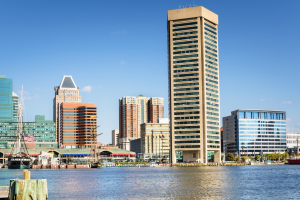 Startup News
Personal Genome Diagnostics Raises $103M Series C Round
The company plans to hire for its commercial and operations teams as it looks to grow availability of its cancer test kits, which received FDA approval last year.
The company, which specializes in stem cell engineering, will continue to work on therapies to treat patients with a variety of conditions. Its lead therapy, VTA-110, was granted an Orphan Drug Designation by the U.S. Food and Drug Administration last year as a potential treatment for Duchenne muscular dystrophy, a particularly severe type of muscular dystrophy.
Social Innovation Lab Alums Highlighted by Md. During Black History Month
The state Department of Commerce cited Mindstand Technologies and Infinite Focus Schools for investing in others.
Longeviti CEO Featured on 'Let's Talk MedTech' Podcast
Jesse Christopher discussed "the firm, its products and being at the helm of a company during a pandemic" weeks after Longeviti received FDA clearance for its ClearFit implant to be used in ultrasound in post-operative imaging.
Emocha Receives Additional $1.5M in Federal Funding
The company has received more than $6 million from the National Institute of Diabetes and Digestives and Kidney Diseases of the National Institutes of Health to support clinical trials investigating the effectiveness of emocha's technology in helping kidney and liver transplant recipients successfully stick to their medication plans.
Allovue Partners with California Edtech Company
The Baltimore education technology company will work with PowerSchool to provide access to a broad suite of financial tools for schools and school districts. 
Protenus, emocha Explain How They Got Their Names
Protenus founder and CEO Nick Culbertson said he was looking for a name that was "unique, meaningful, memorable and three syllables or less," while "emocha" is an acronym for "electronic mobile comprehensive health application."
Other News
JHTV Team Member Talks Bayh-Dole in Technology Transfer Tactics
Janice Ankeny, manager of IP operations, explained how the National Institute of Standards and Technology's proposed changes to regulations could affect technology transfer offices across the country. "We constantly strive to meet all of the regulations, which we absolutely want to do," Ankeny said. "It's challenging, but we'll obviously figure it out and do whatever we need to remain compliant."
Baltimore-based fintech company Cerebro Capital reported rising numbers of banks and non-bank lenders saw an easing of credit standards for loans or credit provided for other businesses in the last three months of 2020. In surveys by Cerebro and the Federal Reserve, 70% of respondents said merger and acquisition activity drove the demand for the new financing being sought in the quarter.
Baltimore Closing Gender Pay Gap in Tech
Baltimore women in tech make 99 cents to every dollar men make, according to SmartAsset. The company's rankings of best cities for women in tech put Charm City third, behind Arlington, Virginia and Washington.
Tech Leaders Optimistic About Company Growth in '21
In Technical.ly's informal survey of HR and operations leaders from 65 companies found two-thirds were "optimistic" or "very optimistic" about their company's growth plan for this year.