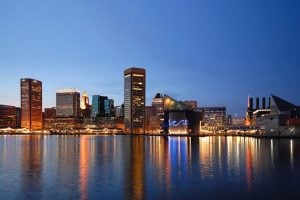 Mera Kitchen Collective featured in The Baltimore Sun
Social Innovation Lab venture, Mera Kitchen Collective, was featured in a story about their worker-owned cooperative that empowers refugee and immigrant women through food.
Johns Hopkins spinout LifeSprout raises $6.5 million
The company is creating a synthetic substance to help the body regrow soft tissue and is looking to move toward regulatory approval of its first product, according to Technical.ly Baltimore.
Bluefield Innovations, Johns Hopkins University awarded Fundraising of the Year by Global University Venturing
A new partnership between Johns Hopkins University and New York-based investment firm Deerfield Management announced in November 2017 has led to the creation of the Bluefield Innovations Commercialization Fund, a $65 million fund set up in part to address the decline in government funding for scientific research.
Bluefield will finance early-stage therapeutic research projects at the university over the next five years with the aim of licensing the most viable ideas to third parties or spinning them out.
Read more here.
September grand opening of FastForward Homewood's new space featured in The Hub
The brand new FastForward U Homewood innovation hub will feature a high-tech makerspace with tools for 3-D printing, laser-cutting, metalsmithing and woodworking, in addition to various spaces for events and co-working.
Trajectory Next begins 2018 program
The 12-week training program has been branded as a kind of post-accelerator that will offer startups support and assistance as they work to build up their teams, acquire new customers and develop revenue streams. It is designed to serve startups that are navigating the period after graduating from an accelerator or incubator, specifically those operating in the health technology and life science spaces. Read more in the Baltimore Business Journal (subscription required).
Sonavex Receives FDA 510(k) Clearance for EchoMark and EchoMark LP Tissue Markers
Earlier this month, FastForward alum Sonavex announced it had received FDA clearance of their EchoMark and EchoMark LP Tissue Markers. The medical device company is focused on improving surgical patient outcomes with point-of-care imaging technologies.
Johns Hopkins among 100 universities with the most patents in 2017
Johns Hopkins University and University of Maryland, College Park were among the schools to earn the most patents for university-born inventions and technologies last year, according to a ranking by the National Academy of Inventors and Intellectual Property Owners Association based on data from the U.S. Patent and Trademark Office.
Johns Hopkins ranked at No. 7 in 2017, with 164 U.S. utility patents granted
JHU has ranked in the top 10 since 2014 when it boasted 140 patents, followed by 143 in 2015 and 167 in 2016.
Read more in the Baltimore Business Journal (subscription required).
Want updates on innovation at Johns Hopkins and in Baltimore? Sign up for our newsletter!