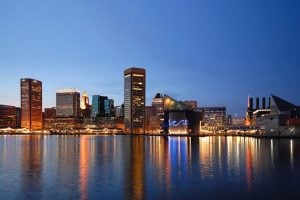 Startup News
b.well Announces $32M Series B Raise
"The funding will be used to increase market penetration and advance product innovations that help customers achieve their digital transformation goals and expand visibility into the populations they manage."
Sisu Global Health Gets FDA Approval for Device
The company's Hemafuse product is designed to quickly clean and transfuse a patient's own blood during an emergency procedure. The clearance allows Sisu to distribute its device to the U.S military and sell in about 80 international market.
Rose Health to Open $5M Series A Round
The funding will go toward "developing the Rose Accelerated Care Solution, a new tool equipped with machine learning algorithms to help doctors more effectively monitor patients between visits — and detect anxiety and depression earlier." Founder and CEO Kavi Misri also was named one of the Washington Business Journal's "40 Under 40."
B-360, Parity Founders Named Inaugural Fellows for the Fund for New Leadership
Brittany Young and Bree Jones each will receive $75,000 in unrestricted grant funding annually for three years as well as receive mentorship, leadership training and peer coaching to expand their organizations' impact.
BurnAlong Launches Fitness and Wellness Classes in Spanish
The company's platform hosts more than 13,000 classes and aiming to make them more inclusive and accessible.
Flave Receives $100K Grant from TEDCO
The startup was one of 45 across Maryland to obtain funding from the Rural and Underserved Business Recovery from Impact of COVID-19 (RUBRIC) program. Flave plans to use the money to market widely its app designed provide incentives for eating at local restaurants.
Sonavex Names Chief Medical Officer
Dr. Alex Yevzlin is director of interventional nephrology at the University of Michigan and an internationally recognized leader in interventional nephrology.
Le Mondo Receives Baltimore Community Catalyst Grant
The performance arts venue on North Howard Street in Baltimore will receive capital and operating funds as it continues its community revitalization efforts.
MOMCares Founder Called 'GameChanger' by Baltimore Magazine 
"The journey of motherhood is with you forever, and support is needed at every level and stage," Ana Rodney told the magazine in a Q&A.
Infinite Focus Schools Receives $100K TEDCO Grant
The Social Innovation Lab alum is software company providing tools for children to develop emotional intelligence through mindfulness and socio-emotional learning.
Protenus CEO Named an EY Entrepreneur of the Year Award 
Nick Culbertson was one of 11 CEOs from the Mid-Atlantic region to receive the honor, which is based on entrepreneurial leadership; talent management; degree of difficulty; financial performance; societal impact and building a values-based company; and originality, innovation and future plans.
JuneBrain Awarded $1M from National Science Foundation
The grant will go toward research and development work on a telehealth eye-scanning system.
Delfi Diagnostics' Blood Test for Cancer Shows Promising Early Results
"According to a study of just under 800 patients that was published in the journal Nature Communications, Delfi's test was able to spot about 90% of lung cancer cases, including 80% of stage 1 cases. The results were validated by low-dose CT (LDCT) scans, which are recommended for high-risk patients ages 50 and up to screen for lung cancer but are rarely performed."
Other News
Maryland Moves Up in CNBC State Business Rankings
The state jumped to No. 12 from No. 31, the biggest increase for any state. Maryland was ranked second in technology and innovation, while "the state's various research institutions maintained their solid record of attracting federal grant money, and Maryland inventors outpace the country for patents."
JHU Joins Mid-Atlantic I-Corps Hub
The University of Maryland is leading the hub, which will provide entrepreneurial training to academic researchers in science and engineering in order to foster and maintain U.S. global leadership in innovation. Other members of the National Science Foundation-backed hub are Carnegie Mellon University, George Washington University, Howard University, North Carolina State University, Penn State University, the University of North Carolina, the University of Pennsylvania and Virginia Tech. 
3 with Johns Hopkins Connections Make Maryland Inno's "Five Under 25"
Pava LaPere of EcoMap Technologies, Sarah Lee of Relavo and Michael Ogunsanya of MindStand Technologies were honored for building ventures in Maryland through innovation and tech-enabled business strategies.
"Baltimore recorded $148.5 million invested over 21 deals for the second quarter of 2021, according to data from the PitchBook-NVCA Venture Monitor. That's up from the $87.6 million raised over 11 deals in the same quarter of 2020. … Combine the first two quarters, and it means Baltimore had the highest-ever total for a first half of the year in 2021."
Johns Hopkins Doctor Featured in Maryland Stem Cell Research Fund Video
Dr. Elias Zambidis shared the story of a patient who received a stem cell transplant as an infant after being diagnosed with Severe Combined Immunodeficiency.