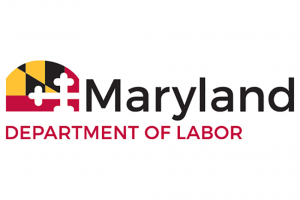 Gov. Larry Hogan and the Maryland Department of Labor have launched the new COVID-19 Layoff Aversion Fund, which is designed to support businesses undergoing economic stresses due to the pandemic by preventing or minimizing the duration of unemployment resulting from layoffs. The award (up to $50,000 per applicant), will be a quick deployable benefit and customizable to the specific needs of your business to minimize the need for layoffs.
The Maryland Department of Labor is accepting grant applications from small businesses for awards from now through 30 days after the State of Emergency ends (subject to funding availability).
Click here to apply to the COVID-19 Layoff Aversion Fund.
PLEASE NOTE: There is a very quick turn around for applications (2-3 days).  Applicants are encouraged to submit applications as quickly as possible.

Eligible applicants include Maryland business that:
Have 500 employees or fewer based within the State;
Are up-to-date on Unemployment Insurance taxes and in good standing with the Comptroller of Maryland and MD Labor; 5 and
Can demonstrate a need for layoff aversion support due to the impacts of COVID-19.
In addition to small business, applicants may include employer consortiums comprised of businesses who collectively meet the above qualifications, such as:
Non-profit or community-based organizations;
Industry Associations;
Two or four-year institution of higher education;
Local Workforce Development Areas;
Labor Unions;
Local or Regional Economic Development entities; and
Local Governments.
Please click here for additional information about Maryland COVID-19 Emergency Relief Fund Programs for businesses.