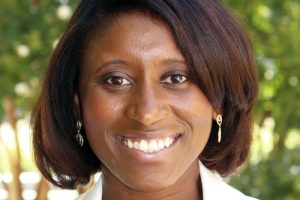 Virologist Andrew Pekosz has a team of 15 people working around the clock in his lab at the Johns Hopkins Bloomberg School of Public Health supporting work on a potential treatment for COVID-19. Pekosz's lab is testing the blood of coronavirus survivors for plasma antibodies that researchers think might help treat critically ill coronavirus patients.
To acquire the blood, Pekosz relies on another team: the contracts group at Johns Hopkins Technology Ventures, which processes the majority of material transfer agreements (MTAs) that provide researchers with antibodies, plasmids, data and viruses, among other items they might need for their work.
"JHTV has been very responsive," he says, noting he sometimes puts in three requests a day. "I hear nothing from them until I need to sign the final form, which is a relief for a researcher. It's really great to have a group here that can push things through."
The seven-person contracts team processed nearly 4,000 MTAs in the first three quarters of the fiscal year, with almost 90% processed within five days of receiving them and nearly all of them processed within 30 days. (The team also processed more than 300 non-disclosure agreements through three quarters of the year at similar success rates.)
Pandemic or not, "Our goals remain the same — we are here to provide timely and quality service," says Nekeshia Maloney, director of contracts. "Our metrics matter to us, and when we hit our goals we feel pride in the fact that we helped another researcher get closer to their goal."
Maloney has noticed a sense of urgency around processing COVID-19-related agreements, with one researcher joking he "needed the material last week" when he submitted his request. The contracts team has fielded calls and emails at all hours of the day from all across the world. Some companies are providing access to proprietary materials they previously have kept off limits, and "with that allowance comes tighter restrictions about how we can use their materials and the company's interest in any future results," she says.
Many agencies, including the National Institute of Allergy and Infectious Diseases, have put emergency processes in place to deal with the increased number of researchers who want access to the SARS-CoV-2 virus, other coronavirus strains and reagents to study the disease.
"We are trying to understand [the agencies'] function, how to navigate their requirements and how to handle those requests from our researchers," says Maloney.
The contracts team also has developed a closer relationship with other Johns Hopkins University offices, particularly the university Biosafety Office, which ensures labs are properly equipped to handle the pathogens or reagents the researcher wants access to.
Pekosz, a professor of molecular microbiology and immunology, has been interested in how the virus is affecting human cells, particularly in the upper respiratory tract. He started paying close attention to COVID-19 in December as it spread across China, at which point he "knew it was a different animal."
"For a virus that has just gotten into humans, it's really good at replicating in humans and spreading," he says.
By the end of January, he had proposed a few projects related to coronavirus but realized his goals could help the blood plasma work of Arturo Casadevall, the department's chair.
Pekosz says that, on paper, there is "high likelihood" of developing a vaccine even as hurdles remain.
"We know what we need to do, we just need time," he says.
Pekosz's labwork has drawn industry attention, and the contracts team has worked with JHTV's licensing and corporate partnerships team to facilitate some of those industry meetings. It is just another way Maloney and her team try to make it easy for researchers to focus on their work.
"We would love to know that we played a small role in helping to end this pandemic," she says, "and although COVID-19 is certainly the most pressing health care issue we all face today, we really appreciate having this opportunity to play a small role in assisting faculty performing such incredible research all year round."