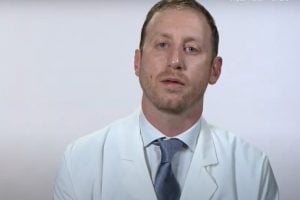 Three faculty teams with members affiliated with the Johns Hopkins Whiting School of Engineering have received grants for their research through the Cohen Translational Engineering Fund.
The fund, made possible by a generous commitment from Sherry and Neil Cohen '83, serves as a catalyst for translating cutting-edge research into practice by providing faculty with critical early funding. The grant is designed to help researchers move their work out of the laboratory and toward commercialization — the process includes development of patents, obtaining materials and supplies and building prototypes.
Grantees receive a maximum of $100,000 for a nine-month project. Since its inception seven years ago, the Cohen fund has awarded nearly $1.2 million for 26 projects.
"Sherry and I are always astonished by the innovative research done by the Whiting faculty and their teams," says Cohen. "The goal of this program is to help our engineering faculty make their ideas come to life. We look forward to seeing the progress of this year's grantees as they engineer great solutions to real-world problems."
A panel of experienced researchers and engineers, startup entrepreneurs and business executives reviewed presentations from the six faculty finalists in March.
"The quality of the finalists' presentations this year was exceptionally high and made for a challenging decision process for the finalist committee," says Brian Stansky, senior director of FastForward. "Seeing both the promise of many of the projects and the difficult selections to be made, the Cohens volunteered to supplement this year's funding so all three awards could be made. We truly appreciate the continuing generosity of Neil and Sherry Cohen and its impact on our faculty and commercialization efforts."
The grantees, detailed below, will meet with Johns Hopkins Technology Ventures (JHTV) staff at the end of their projects and work on one-page marketing summaries of their work.
Biodegradable nanofiber funnel conduits for targeted muscle reinnervation
Principal investigator: Sami Tuffaha, assistant professor, Department of Plastic and Reconstructive Surgery
The pitch: A novel device to limit pain from peripheral nerve injuries
Twenty million people in the United States have peripheral nerve injuries, damage to nerves outside of the brain and spinal cord that carry messages to muscles and organs. If the injured nerve is not repaired properly, the disorganized growth, called a neuroma, can cause severe pain. Current procedures to alleviate pain limit effective prevention of neuroma and functional nerve recovery. The most promising approach is targeted muscle reinnervation (TMR), a procedure that involves connecting the injured nerve branch to a working nerve stump. But 30% of patients still suffer from chronic pain.
Tuffaha, along with co-principal investigators Hai-Quan Mao, a professor at the Institute for NanoBioTechnology and Ahmet Hoke, director of the Division of Neuromuscular Medicine, has created a funnel-shaped, flexible device that aids TMR by guiding the nerve recovery and preventing neuroma.
The device has been shown to effectively prevent neuroma formation following TMR surgery in a pilot in vivo animal study. Johns Hopkins Technology Ventures is seeking patent protection for the technology and helping the inventors meet with potential industry collaborators. The Cohen Fund grant will go toward validation studies, product development and IP management.
Early detection of recurrent glioblastoma multiforme brain tumors using an implantable ultrasound device in the skull space
Principal investigators: Chad Gordon, professor and director of Neuroplastic and Reconstructive Surgery at the Johns Hopkins School of Medicine and Mehran Armand, research professor of mechanical engineering and computer science in the Whiting School of Engineering
The pitch: Remote monitoring of brain tumors through an implantable device
Patients treated for brain tumors are recommended to have MRI scans every three months to detect any potential recurrences. But high-grade tumors can grow quickly and advance without symptoms in those 90 days, while low-grade tumors are unpredictable and can recur several years after an original diagnosis, making the periodic scans necessary but inefficient and expensive.
Gordon and Armand are leading a team of multidisciplinary engineers creating an ultrasound device, implanted within the head and above where the initial tumor was removed, that takes remote images daily of the brain for the patient's neurosurgeon to review. Earlier detection of a recurrent tumor allows the physician to develop a more effective, flexible and likely less invasive treatment plan. The daily scans also reduce the need for routine MRI scans, eliminating hospital visits and freeing up the machines for other patients.
JHTV is seeking patent protection for the technology, which also is available for licensing. The Cohen Fund grant will go toward building the implantable ultrasound device and developing the app in which to view the images. The device eventually will include machine learning to analyze the images.
Handheld, microinterventional lens fragmentation device to enable gold-standard cataract surgery outcomes globally
Principal investigator: Kunal Parikh, faculty member at the Center for Nanomedicine at the Wilmer Eye Institute and Center for Bioengineering Innovation & Design in the Biomedical Engineering Department
The pitch: A low-cost, handheld device that can effectively remove cataracts
Cataracts are the leading cause of blindness worldwide, affecting more than 94 million people and disproportionately affecting those living in low- to middle-income countries (LMICs). The most effective cataract removal surgery is phacoemulsification (phaco), a 15-minute procedure during which a handheld device uses ultrasonic energy to fragment the cataract into pieces that can be removed through a 3 mm incision in the eye.
Phacoemulsification treatment requires significant initial expenses and equipment as well as high, recurring costs for consumables and maintenance. As a result, low-income patients in LMICs with cataracts are treated with manual, small-incision cataract surgery, which requires an incision at least double the size of phaco and has worse postoperative recovery and vision outcomes.
Parikh and his team, including co-investigators Samuel Yiu, an associate professor of ophthalmology; Nakul Shekhawat, an assistant professor of ophthalmology; and Namratha Potharaj and Joshua de Souza, second-year fellows in the Center for Bioengineering Innovation & Design's Master of Science in Bioengineering Innovation and Design program, has developed a low-cost, handheld device for cataract surgery that does not require electricity and has the potential to remove cataracts of all sizes and hardness through a phaco-sized incision.
The team has demonstrated proof of concept in a lab and is seeking patent protection for the device through JHTV. It plans to use the Cohen Fund grant toward finalizing the device design and clinical validation studies.