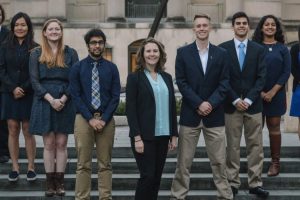 Two teams of young entrepreneurs — one with a novel way to treat cancer in pets, the other with a discreet device to improve breathing — won the inaugural Bisciotti Foundation Prize for Student Entrepreneurship.
Kubanda Cryotherapy was awarded the first-place prize of $30,000 in nondilutive funding and AssistENT received the $20,000 second prize. The winning teams were announced April 6 as part of the Brunch & Pitches event at FastForward U during Alumni Weekend.
FastForward U received 66 applications for the Bisciotti Student Prize. The goal of the prize is to help student startups grow their businesses as they graduate from FastForward U student entrepreneurship programs. All startups were required to have a founder or co-founder who is a current student or recent graduate of The Johns Hopkins University and one founder or co-founder committed to the company after graduation.
Applicants were also asked to demonstrate plans to grow and thrive in Baltimore, helping to meet a goal of both the Bisciotti Student Prize and Johns Hopkins Technology Ventures.
"We were blown away by the quantity and quality of applications received for our inaugural Bisciotti Student Prize," says Kevin Carter, FastForward U's student venture coordinator. "We're excited to see how Kubanda and AssistENT use this funding to help move their ventures to market as well as establish their places in Baltimore's growing entrepreneurial ecosystem."
Applications for the 2019–20 Bisciotti Student Prize will open in January 2020.
Kubanda Cryotherapy
The team — all Whiting School of Engineering (WSE) students or alums: Bailey Surtees ('17), Yixin Hu ('17, M.S. '19), Pascal Acree ('20), Grace Kuroki ('20), Evelyn McChesney ('20), Varun Kedia ('20), Andrea Niu ('22), Dennis Gong ('22) and Rebecca Yu ('22)
The pitch: affordable cancer care for pets through a novel, low-cost cryoablation device
More than 12 million pets are diagnosed with cancer each year, but only a quarter of their owners pursue treatment for nonbenign tumors. Owners who decide to treat the cancer must then find a specialist — less than 1 percent of veterinarians are licensed oncologists. Kubanda Cryotherapy's device would allow a local veterinarian to freeze and kill cancerous masses in a single outpatient session at a cost of $1,200. Current cryoablation procedures done on pets were designed for human use, cost more than $20,000 and must be performed at a specialist center or research hospital. While focused on the veterinary market, the company ultimately wants to use its technology to treat breast cancer patients in low- and middle-income countries.
Kubanda is pursuing patent protection for its technology through Johns Hopkins Technology Ventures, the university's commercialization arm. (The university owns the intellectual property behind Kubanda but has licensed it back out to the company.) Kubanda plans to use the grant money to build and produce a first-generation device.
AssistENT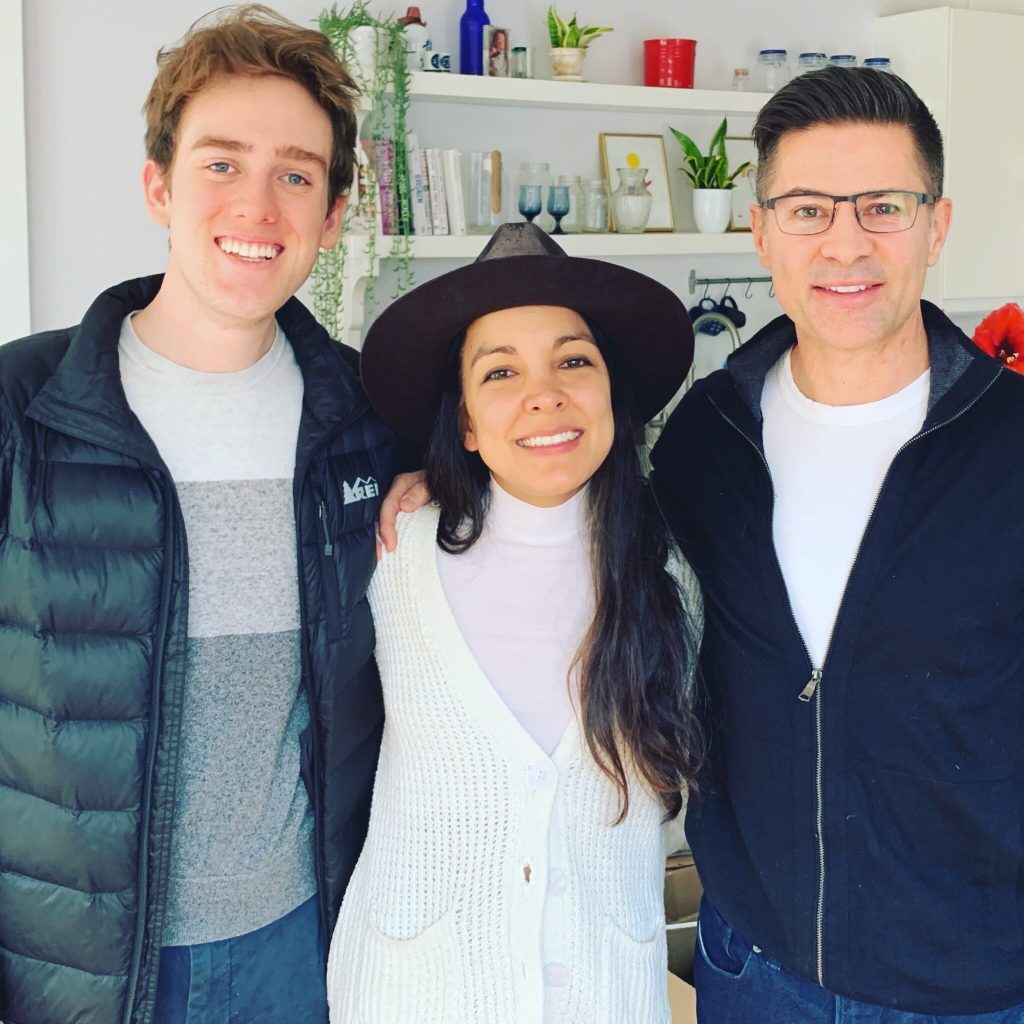 The team: Clayton Andrews (WSE '17) and Patrick Byrne, professor of otolaryngology — head and neck surgery and biomedical engineering, and director of the Division of Facial Plastic and Reconstructive Surgery
The pitch: N-Stent, a nasal breathing aid designed for everyday life
Chronically restricted nasal breathing affects more than 15 percent of Americans. About 125,000 people each year undergo nasal reconstructive surgery to permanently reopen their airways, but the procedure is invasive, the recovery is slow and one-fifth of patients report unimproved or worsened airways. External nasal strips have been found to improve airflow, but they are highly visible and their adhesive can damage the user's skin. AssistENT's N-Stent, by contrast, can be inserted and removed from the nose in seconds and worn all day. A clinical trial showed nasal airflow improved by 76 percent among 35 patients.
The company is pursuing patent protection for its technology and is aiming to have N-Stent on the market in January, pricing a one-month supply at $12. AssistENT plans to use the grant money in part to make a third-generation prototype and to develop its website, which will sell N-Stent.