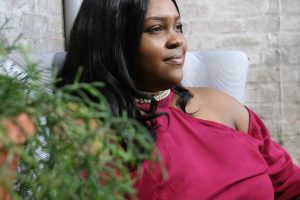 If there is one thing Brittany Young wants the youth in her hometown to know it's that there is talent and ability behind those who ride dirt bikes.
Young is the founder of B-360, an organization she started to show students the engineering behind bikes in hopes of using dirt bike culture to end the cycle of poverty, disrupt the prison pipeline and build bridges in communities.
B-360 teaches skills necessary for educational and career opportunities in STEM fields, while changing perceptions dirt bike riders and engineers, Young says.
"Students know how to break down bikes," says Young. "We want them to know they have skills and talents already and help them go into engineering or prime them for any career they choose."
Last month, the Baltimore resident and B-360 founder was selected as an Echoing Green fellow. The highly competitive social entrepreneurship fellowship provides more than $4 million each year in unrestricted seed-stage funding to emerging social innovation enterprises.
Of the 2,419 applications received this year proposing work in 155 countries from every continent except Antarctica, just 30 fellows were chosen, including Young who said the application process included an application screen, essays, multiple letters of reference, panel interviews, workshops and networking events.
"I'm pretty excited," Young says. "I was really dumbfounded [to be chosen]."
For her efforts, Young will receive a two-year stipend to work on her venture full-time and continued support from Echoing Green. In addition to the financial stipend, the fellows have access to legal services, retreats and conferences, she says.
"I'm in the process of working out now how I can scale and grow to have a product on the market by the end of the year," says Young. "I'm working on R and D of educational tools for people to use around the entire country and looking into using the money to expand the programming."
B-360 launched as part of the 2016-2017 Social Innovation Lab cohort, which she credits with helping her to grow from concept to fruition. The Johns Hopkins Technology Ventures program supports innovative nonprofits, mission-driven companies and disruptive technologies that aim to create change and opportunity in Baltimore and beyond.
Open to Baltimore-area change makers and Johns Hopkins faculty, students and staff, SIL provides social entrepreneurs the funding, mentorship, office space and workshops they need to develop into thriving, sustainable ventures that make a measurable impact.
"Some of the questions [Echoing Green] asked in our first round about metrics, value proposition etc.—before SIL I had no idea what a startup was, a lifecycle process or how to pitch," says Young. "I had never heard of these words so it helped me to apply. I could put what I was doing into simpler terms. [The] networking and access also helped."
The next round of applications for the Social Innovation Lab will open in August.

Subscribe to the Social Innovation Lab newsletter!