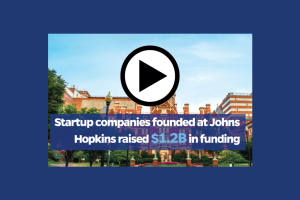 With hybrid work schedules and virtual meetings, JHTV continued to support researchers and startups in 2021 and answered the urgency of the moment. Despite the difficult year, Johns Hopkins still stands as a hub of innovation and creativity, ready to meet the challenges of today and tomorrow.
Check out the video below to see some highlights of the last year.
JHTV 2021 Year-in-Review from Hopkins Tech Transfer on Vimeo.