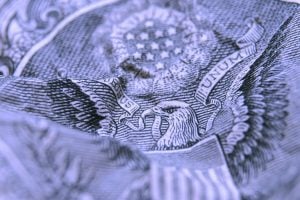 In July, three Johns Hopkins faculty members received awards totaling more than a quarter million dollars from the Louis B. Thalheimer Fund for Translational Research.
The $270,000 in seed funding distributed by Johns Hopkins Technology Ventures (JHTV) will support the recipients as they produce the proof-of-concept, prototype and commercial feasibility studies that will enable them to move their discoveries and innovations out of the laboratory and into the marketplace.
In addition to funding, each of the Thalheimer Award recipients receives a mentor. These mentors help the innovators determine available opportunities in the marketplace and develop industry and investor connections. Each mentor is part of FastForward's network of mentors-in-residence.
Dr. David Efron
Dr. David Efron received $100,000 in Thalheimer funding to facilitate the development of Depictation, an interactive surgical depiction for the electronic medical record.
Due to the digitization of medical records, surgeons have lost the opportunity to sketch and store anatomical changes from complex surgeries. Depictation has the potential to enable surgeons to add the visual nuances that stem from surgery into these records with its drag-and-drop, 3-D visualization tool. Dr. Efron's technology is a collaboration that spans the Johns Hopkins' Department of Surgery, Carey Business School and Art as Applied to Medicine program.
Dr. Justin Sacks
Dr. Justin Sacks received $100,000 in Thalheimer funding to support the development of the Mercury Patch, a technology based on a collaboration with Center for Bioengineering Innovation and Design students that could solve the common patient issue of pressure ulcers, also known as bedsores.
Because bedridden patients develop pressure ulcers in as little as two hours, caretakers continuously reposition patients and apply breathable foam and gauze bandages to vulnerable areas. The Mercury Patch would add pressure sensors and Bluetooth technology to these bandages, enabling them to wirelessly transmit pressure information to nursing stations, smartphones and other devices. This data would provide insights into when to move patients and whether the repositioning relieves pressure.
Dr. Ralph Etienne-Cummings
The funding received by Dr. Ralph Etienne-Cummings marks the first time a Thalheimer award has been provided for a pure engineering project. Dr. Etienne-Cummings received $70,000 for the development of a pixel-wise reconfigurable exposure image sensor for automotive advanced driver assistance systems (ADAS) and consumer cameras.
Dr. Etienne-Cummings' technology aims to improve upon existing camera sensors by providing a more accurate depiction of a device's surroundings. This innovation could improve the performance of driverless cars, military drones and cell phone cameras.
Increasing interest
Now in its third year, the Louis B. Thalheimer Fund for Translational Research has seen a significant uptick in interest from Johns Hopkins faculty members. During fiscal year 2016, JHTV received six applications. That number increased to eight the following year and reached 20 this year.
A $5.4 million gift from Louis Thalheimer, a school of medicine trustee, created the fund that bears his name. Each year, researchers receiving a Thalheimer award will receive funding from $25,000 to $100,000. The funds are distributed as the researchers reach milestones over a period of nine to 12 months.
"Thalheimer funding provides Johns Hopkins faculty with a critical resource that enables them to more quickly commercialize innovation and bring its benefits to the world," says Nina Urban, associate director of FastForward. "We are extremely grateful for Mr. Thalheimer's gift and are thrilled that more and more of our faculty are looking to take advantage of the opportunity he has provided."
Since its inception, the fund has supported Johns Hopkins faculty members with $670,000, including the $270,000 awarded this year. The first Thalheimer awards were distributed in January 2016 to Hai-Quan Mao, Ahmet Hoke and Francoise Marvel. The second Thalheimer cohort of John Laterra and Krishnaj Gourab received funding in July 2016.
2016 awards
Ahmet Hoke, professor of neurology and neuroscience, received $59,991 to study potential drugs—some novel—that could prevent chemotherapy-induced peripheral neuropathy (CIPN), a disease affecting almost 8 percent of the U.S. population and a common side effect of many chemotherapeutic drugs.
Francoise Marvel, an internal medicine resident at Johns Hopkins Bayview Medical Center, received $44,000 to develop the Johns Hopkins HEALTH-E App to accompany patient prescriptions.
Hai-Quan Mao, Whiting School Professor of Materials Science and Engineering, received $100,000 for the development of a soft tissue alternative to benefit cancer and trauma patients and others cosmetically.
2017 awards
Dr. Krishnaj Gourab, an assistant professor of physical medicine and rehabilitation, received $95,549 for ReHAP, a software that aims to triage patients for therapy.
Dr. John Laterra—a professor of neurology, oncology and neuroscience and a co-director of the Brain Cancer Program at the Johns Hopkins Kimmel Cancer Center—received $100,000 for the development of a therapeutic for the treatment of primary and metastatic cancer.
Eligibility for Thalheimer funding is restricted to Johns Hopkins faculty members who have formally disclosed a technology to JHTV and have been assigned a case number. Additionally, the applicant's invention must not be subject to any pre-existing exclusive licenses, non-exclusive licenses or options.
Application information and scoring criteria is available here. Email applications to Hannah Jannarone ([email protected]). The next application period will open in March 2018, and a request for application (RFA) will be distributed in early January 2018.