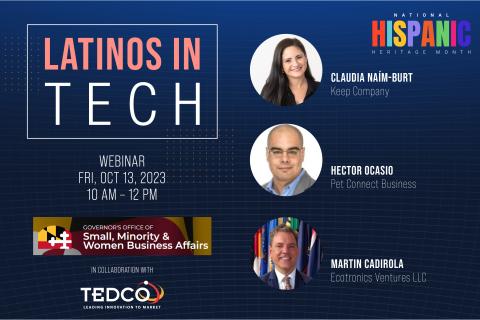 Did you know: Latino-owned employer tech firms now represent 19% of the industry, outpacing non-Latino-owned employer firms, which are only 14%. Latino/a-owned tech firms represented 54% of start-ups that raised over $1 million dollars in venture funding in 2021.
During this webinar, panelists will get the opportunity to explain their journey, achievements, and what they found to be the best practices that helped them lead by example and forge a path of success.
Learn from some of Maryland's emerging Hispanic-owned tech firms as they share information on how they managed to be a part of these increasing percentages.