Come to FastForward U to learn about all things FFU, meet the FastForward U staff, learn about our programs (including the MakerSpace), discover your chance to win funding to help your startup idea, network, make new friends and eat free pizza! Please note: this event is restricted to current JHU affiliates: students, faculty, or staff.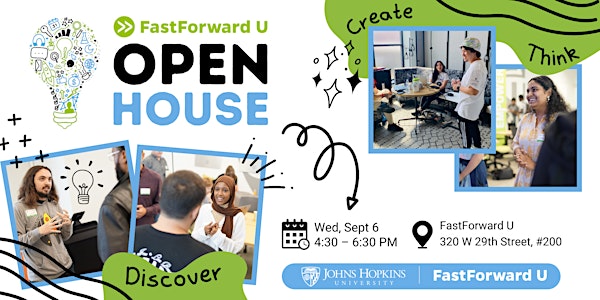 FastForward U is the student hub for entrepreneurship and innovation. We have exceptional programming, top notch mentors and a wealth of opportunities and resources to support JHU students.
We will also have several tables for both JHU departments/centers and entrepreneurship/innovation oriented student groups to connect with students. Reserve a table here until August 30.