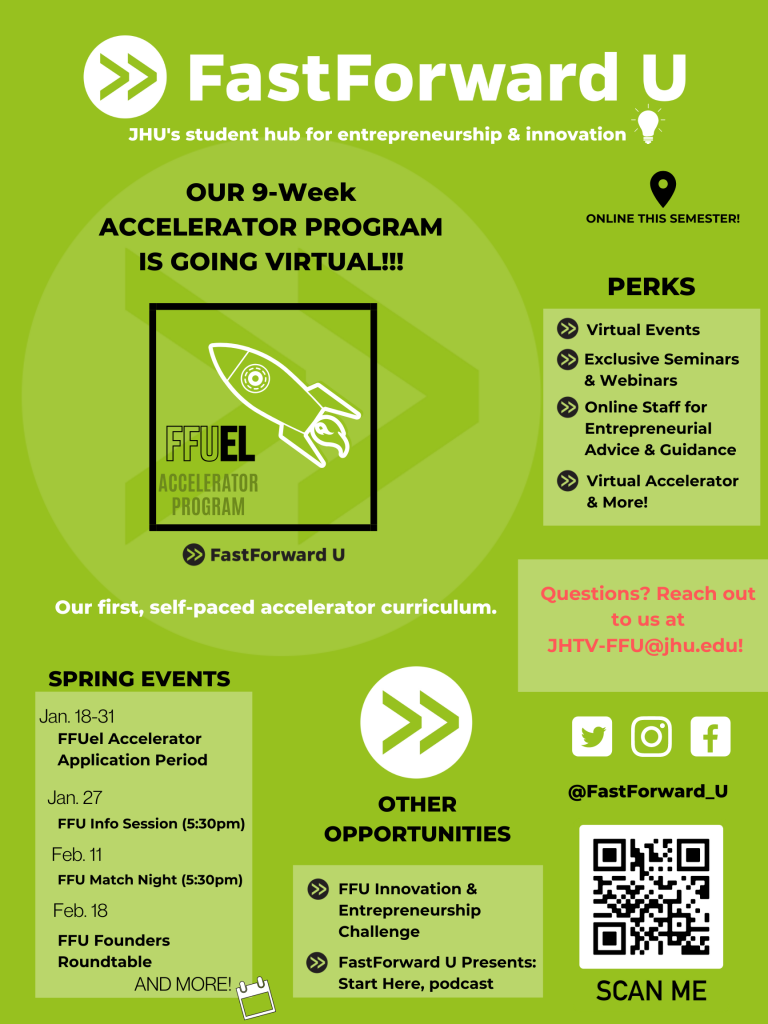 FastForward U's Accelerator programming is an opportunity for student teams from across the University to work collaboratively to make progress on their ventures. This is an engaging, cross-disciplinary initiative to build skills, grow networks, and connect with other entrepreneurial students. Teams are grouped by stage to allow students to learn together at a pace that makes sense for where they are on their entrepreneurial journey.
This year the FFUEL Accelerator Program will be virtual and will include the following:
Virtual events
Exclusive seminars and workshops
Online staff available for guidance and mentorship
Application deadline is January 31.