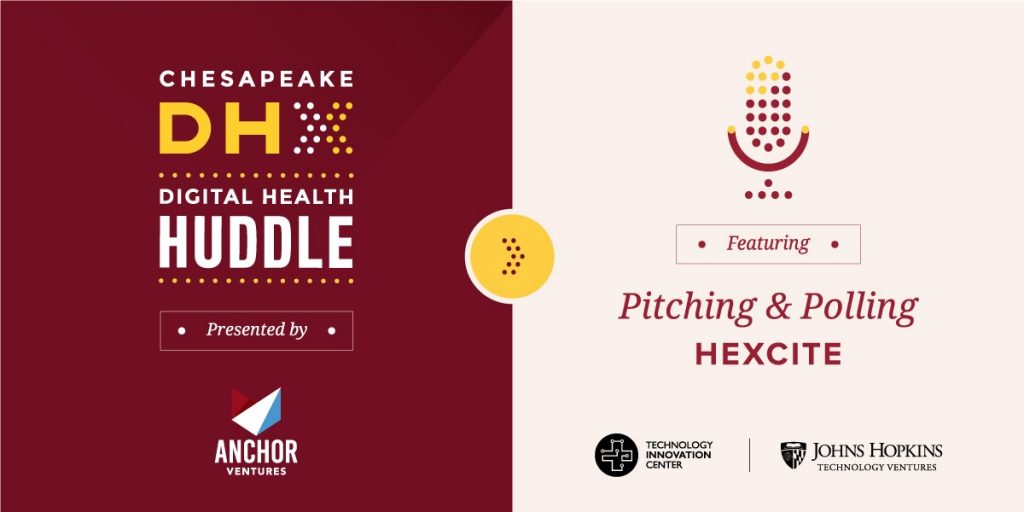 A Virtual Digital Health Start-up Pitch Competition
Five early-stage digital health start-up teams from the 2021 Hexcite Cohort will pitch their solutions to a panel of expert judges and the Chesapeake DHX and Anchor Ventures audiences.
Hexcite, the Johns Hopkins-hosted medical software accelerator, builds a talented team around a clinical problem and software solution. The Final Pitch marks the closing of Hexcite's 16 weeks of business and design workshops curated by the Johns Hopkins Technology Innovation Center.
Meet the 2021 Hexcite Teams:
EarHealth – an at-home mobile tool for hearing tests/screens
EyeLearn – an AI platform that analyzes surgical performance
Lasarrus – wearable telehealth monitoring tools
SenseHand – a virtual rehabilitation coach
VR Dodegball – a virtual reality tool for youth relaxation technique training
Attendees of this event are invited to enjoy digital health trivia between the pitches and vote for their favorite start-up pitch.