Mothership is changing the way health services are delivered to a new generation of parents who expect better from the American health system, starting with a multimedia education website, Friends with Health Benefits, and a health professional training program, Mothership Certified.
Our Pitch
About Us
The Team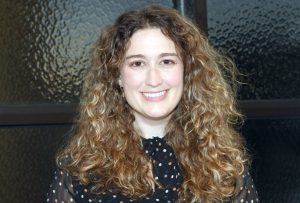 Martelle Esposito, President and CEO
Martelle founded the nonprofit Mothership on the idea that today's parents deserve better—better experiences with health services and better health outcomes. Mothership believes that getting the health information and support you want to grow a healthy family should be as easy as turning to a friend you trust. To date, we have developed two programs, earning a Core77 Design Award for research and strategy. Our pilots have yielded positive feedback from parents and health providers. And, we are getting ready to publicly launch the programs after developing a sustainable business model and launch plan over the past 6 months.
On the Horizon
This year, Mothership is launching the Friends Health Benefits website and the Mothership Certified course. We are seeking $100,000 to study the impacts of our two programs on patient satisfaction and health behavior outcomes, a research partner, and a maternal/child health provider group partner for parent recruitment and data collection.
In the News
Contact Us
Email [email protected] to connect with us.