Le Mondo believes that equity and empowerment start with ownership. Based in downtown Baltimore, we are an artist-led community development project transforming three vacant buildings into a permanently affordable performing arts hub for artists to make and present new, risk-taking work.
Our Pitch
About Us
The Team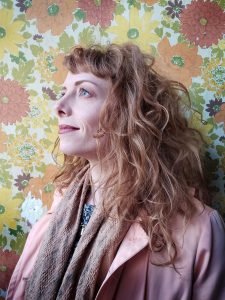 Carly J. Bales, Founding Executive Director
Board of Directors: Laure Drogoul, Kanika Feaster, Nigel Ray Garcia, Frederick Gerriets, Sophia Purekal, Shy Mukerjee, Maggie Villegas, and Kira Wisniewski
A healthy, thriving cultural sector begins with stable, accessible space for creatives to connect with each other, develop risk-taking work, and present this work to larger audiences. We are a group of artists and community leaders who are creating that in Baltimore. By artists for artists, we are revitalizing three decades-vacant buildings in downtown Baltimore into artist-run performance venues, studio spaces, affordable live-work space, a bar, and café. Since 2014, we have acquired buildings; raised over $1.5M toward capital improvements; and opened our first building to the public in 2019 as a multi-use arts venue, bar, and studio space.
On the Horizon
Our vision is bold and we've been achieving it! But if we are going to truly flourish, we have to grow our capacity and business operations with more passionate, bold people at our side. Will you be one?
Have some time and talent?
Are you inspired by our work and think you can help us bloom? Learn more about board and volunteer opportunities.
Have money?
We are currently a tiny team of people doing big things. Fund our ambitious work in small and mighty ways. Learn more about donation opportunities.
In the News
Meet the Innovator: Carly Bales of Le Mondo
Contact Us
Email [email protected] to connect with us.