HiveLend is dedicated to bridge the communication gap between beekeepers and farmers through technology. Our mission is to increase beekeepers income through pollination contracts and improve farmers' crop yields, naturally, through pollination so we can increase the margins and livelihoods of the agricultural community that is dedicated to feeding our world.
Our Pitch
About Us
The Team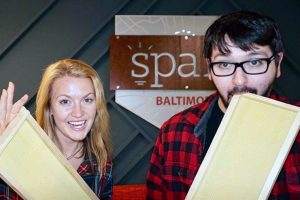 Dawn Musil and Nick Zajciw, Co-Founders
We are a pair of beekeepers and Venture for America fellows who have been working in startups for 3 years to help grow and scale new companies while also building HiveLend to ensure beekeepers and farmers are able to use technology to make much-needed connections in the agricultural sector. Our platform provides simple and fast connections between beekeepers and farmers that result in pollination contracts to both meet the needs of the farmer and provide income for the beekeeper.
On the Horizon
Since COVID-19 hit, HiveLend has pivoted in an effort to connect agricultural workers with the resources they need to continue their work of ensuring that his global health crisis does not turn into a global food crisis. This includes helping small-scale beekeepers and farmers gain access to grants and loans to keep their operations running, as well as a partnership with the front-porch society to pay farmers fair cost for continuing to grow their food to then be donated to food banks. Unexpected shifts in our economy hit agricultural workers particularly hard, and we are dedicated to supporting them as they support and feed our country.
In the News
Contact Us
Email [email protected] to connect with us.