IMPACT FORUM 2020 WINNER – $25,000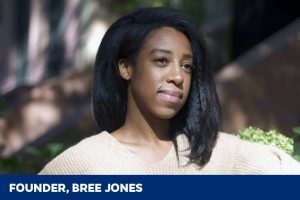 Bree Jones and Parity was awarded the Cohort Prize by her peers based on the strength of her progress over the six-month cohort period, plans for future growth, and potential for impact.
The $25,000 Cohort Prize is provided by the Abell Foundation. In support of SIL and the Abell Foundations' shared interest to nurture entrepreneurial talent and grow our local ecosystem of successful ventures, the prize will help further accelerate high-potential ventures.
Learn about Parity's mission to rehabilitate vacant and abandoned properties in distressed neighborhoods to create affordable homeownership opportunities.
LEADING UP TO THE MAIN EVENT
For six-months, Social Innovation Lab's 2019-20 cohort grew their ventures while receiving support including funding, mentorship, office space, and training to maximize community impact and sustainability. Our rigorous curriculum challenges the cohort to achieve milestones focused on customer discovery and human-centered design in order to better serve their markets.
YOUR ROLE AFTER THE IMPACT FORUM
Each team in the cohort created a webpage to introduce their startup. You are invited to explore each team and encouraged to connect with those teams that interest you. Complete a contact form to connect and learn more, share their information with your networks, or consider supporting a team financially.
2019-20 Social Innovation Lab Cohort
Meet the cohort. Click on each team for details including their pitch video, future plans, and news.
We would like to give a special thank you to our partners:
Want to learn more about our cohort? Want to become involved with SIL? Connect with us now to discover how you can make an impact.